G-MEO College Pathway Program
(CPP)
– Stevens Institute of Technology | Fairleigh Dickinson University
Applying to the CPP
STEP ONE

·G-MEO will review applications for the College Pathway Program and will recommend candidates to Stevens and FDU. Complete applications shall include the following:

- Supporting documents: transcript, two letters of recommendation, and evidence of English proficiency
- Completing the online application
- Deposit payment
STEP TWO
If necessary, G-MEO will conduct personal interviews with candidates to ensure that all participants have the necessary qualifications and demonstrable English skills in order to participate fully in the program on a day-to-day basis.
Please click here to fill in the application information:
Stevens Institute of Technology Photos
Fairleigh Dickinson University Photos
LEARN MORE ABOUT G-MEO
G-MEO FOUNDER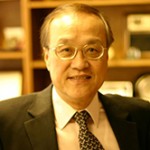 Dr. David C. Chang was named the ninth President of New York Polytechnic University (now known as NYU Tandon School of Engineering) on July 1, 1994, and was appointed Chancellor in July 2005. In addition to being a full professor at his home institution, Dr. Chang also holds honorary professorships at five major universities in China.
Key Contacts
G-MEO New York Office
Wen Wang
Director, College Division, Global Maximum Educational Opportunities, Inc.
G-MEO China Office
Sara Luo
Director, Chengdu American Center for Study Abroad