Du Fu Thatched Cottage
Are you a literature fan? If you've heard of Shakespeare from your high school textbooks, you should also know about the "Chinese Shakespeare" - Du Fu. Today, G-MEO will introduce a must-see travel spot in Chengdu that can also help you get to know more about this great poet - Du Fu Thatched Cottage.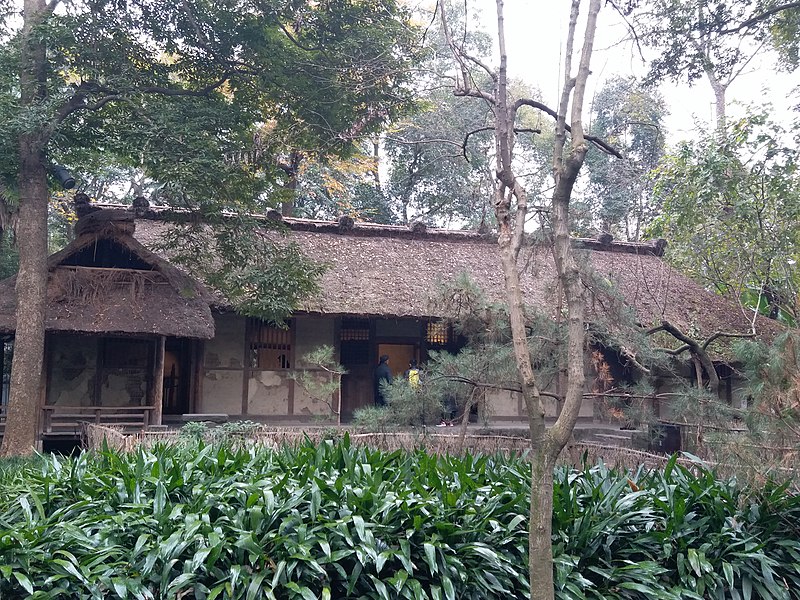 Du Fu Thatched Cottage is the former residence of the outstanding poet Du Fu who lived in Chengdu for four years during the Tang Dynasty. Known as the "Chinese Shakespeare," Du Fu is one of the superlative poets in Chinese history.
In the year 759 A.D., Du Fu moved from Gansu to the outskirts of Chengdu and built a thatched hut. During his time in Chengdu, he composed hundreds of poems reflecting upon the lifestyle and the stories of the local people from the Tang Dynasty. His poems deeply influenced the development of Chinese literature.
In Chengdu, Du Fu Thatched Cottage is considered as one of the most famous architectures as well. The Cottage was built with the architectural characteristics of the western Sichuan civilian residences. When visiting Du Fu Thatched Cottage, you can also imagine what the Sichuan ancient residents' life looked like a few centuries ago.
Hold up! Wait a minute! Something ain't right! You can't visit Du Fu Thatched Cottage before reading our travel tips! Check out our guide below. We are here to help you have a better experience in Chengdu.
Things you can't miss out on:
1. Visit the Shaoling Thatched Cottage Tablet Pavilion to take a look at Du Fu's original Thatched Cottage.
2. Immerse yourself in the classical Chinese garden which was built in the Tang Dynasty.
3. Three main areas: Cultural Relics Tourism Area – Thatched Cottage Sites; Botanical Garden Scenic Spot Area – Plum Garden; and Service Center – Thatched Cottage Temple.
4. Don't forget to check out the feature bookstore there and try to read some Chinese poems.
5. Flower Path: Origin Flower Path was a beautiful path lined with colorful trees and flowers. Du Fu once mentioned this path in his poetry.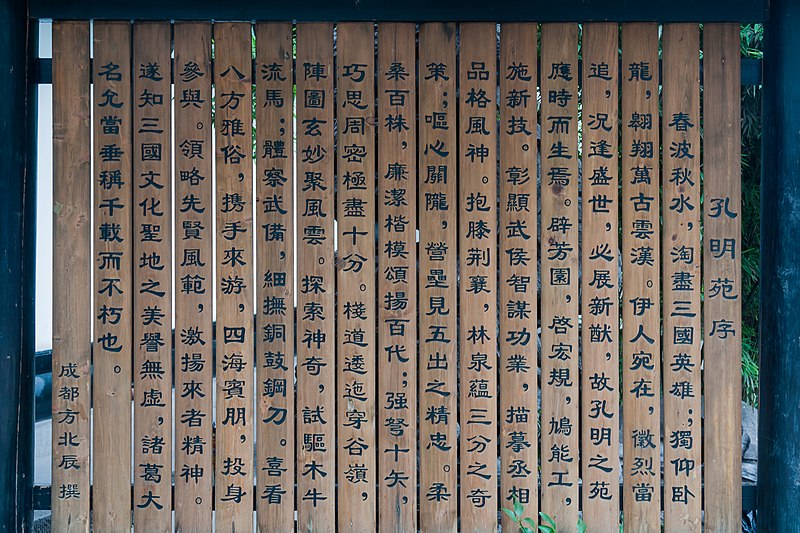 Quick Tips:
1. There are sightseeing buses to other tourist places in Chengdu, such as the Research Base of Ginat Panda Breeding, Dujiangyan Irrigation System, and Mount Qingcheng.
2. The whole trip will cost you about 2-3 hours.
Opening Hours:
8:00 am – 8:00 pm (May – Sep.)
8:00 am – 6:30 pm (Oct. – Apr.)
Ticket price: ¥60/person
Location: No.37 Qinghua Street, Qingyang District, Chengdu 610072 China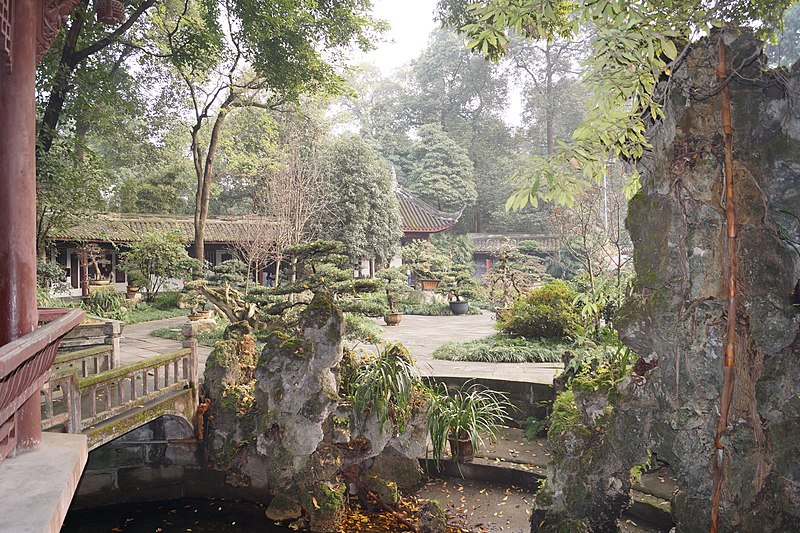 ---
Videos: Du Fu Thatched Cottage
So Beautiful! What Keeps Drawing People to This Chinese Garden in Summer?



LEARN MORE ABOUT G-MEO
VIRTUAL LIBRARY
CULTURE
FOOD
INTERNSHIP
STUDY ABROAD
CHINESE
Contact G-MEO
Email: info@g-meo.com
WhatsApp: G-MEO Study Abroad Q&A
Welcome to contact us to find your best solution
Email us: info@g-meo.com