G-MEO Summer Program
G-MEO's Summer Sessions allow US college students and international students to take courses, meet their academic goals, and experience a dynamic culture. With both on-site and online options, students can not only earn additional credits, but also deepen their interest and knowledge of the Chinese language and culture by participating in exciting cultural and professional development activities
Session I / Online Session
Student Arrival: May or June 2022
On-site Orientation: June 2022
Program Dates: June 12 – July 15, 2022 (5 weeks)
Departure: July 2022
Click Here to View G-MEO Shanghai Program
Session II / Online Session
Student Arrival: June - July 2022
On-site Orientation: July 2022
Program Dates: July 17 – August 13, 2022 (4 weeks)
Departure: August 2022
Click Here to View G-MEO Shanghai Program
Contact AU 
Academic & Fields of Study
In Summer session I, students will enroll in 1 to 3 courses during the 5 weeks of the program. In Summer Session II, students will be able to enroll in 1 to 2 courses during the 4-week program.
Courses are available in Business, Economics, Marketing, Psychology, Philosophy, Science, Chinese Language, Math, Technology and Culture Studies.
SUMMER COURSE LIST
Subject Area
Course Name
Course Code
Credits
Offered by
Business & Economics
Introduction to Microeconomics
ECON 2001
3
FDU
Introduction to Macroeconomics
ECON 2102
3
FDU
Introduction to Financial Accounting
ACCT 2021
3
FDU
Principles of Marketing
MKTG 2120
3
FDU
Management Information System
MIS 2001
3
FDU
Fundamentals of International Business
IBUS 3201
3
FDU
Principles of Financial Analysis
FIN 3250
3
FDU
Social Sciences & Humanities
United States History I
HIST 1114
3
FDU
Intro to World Civilization
HIST 1214
3
FDU
Cultural History of the Silk Roads
HIST 4431/HUMN 4430
3
FDU
Geography and World Issues
GEOG 1102
3
FDU
Introduction to Sociology
SOCI 1201
3
FDU
Introduction to Philosophy
PHIL 1102
3
FDU
Child & Adolescent Development
PSYC 2002
3
FDU/Norwich
Cross Cultural Psychology
PSYC 3361
3
FDU
Art History: Renaissance - Today
ARTH 1206
3
FDU
Cross Cultural Perspectives
UNIV 2001
3
FDU
Global Issues
UNIV 2002
3
FDU
Movies and Chinese Culture
-
3
FDU
Fundamentals of Music Theory
MUSIC 2221
3
FDU
Listening to Live Music in Chengdu
-
3
FDU
Mathematics
Applied Statistics I
MATH 2337
3
FDU
Calculus II
MATH 2202
4
FDU
Natural Science & Technology
Climate Change Biology
BIOL 1180
3
FDU
Ecosystem and Environmental Science
BIOL 1070/1071
4
FDU
Introduction to Computer Programming
CSCI 1205
3
FDU
Language & Culture Studies
Technical Communications
ENGR 2210
4
FDU
Oral and Written Report
ENGL 2207
3
FDU
Public Speaking
SPCH 1155
3
FDU
Basic Chinese For Business Purpose (Elementary Chinese I)
CHIN 1009
3
FDU
Intermediate Chinese I
CHIN 2103
3
FDU
Advanced Chinese I
LANG 3337
3
FDU
World Food and Culture
HUMN 2205
3
FDU
*G-MEO reserves the right to cancel or adjust the course offering depending on student enrollment.
LEARN MORE ABOUT G-MEO
G-MEO FOUNDER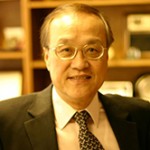 Dr. David C. Chang was named the ninth President of New York Polytechnic University (now known as NYU Tandon School of Engineering) on July 1, 1994, and was appointed Chancellor in July 2005. In addition to being a full professor at his home institution, Dr. Chang also holds honorary professorships at five major universities in China.
Contact G-MEO
NY Office Phone: 646-216-2186
Email: info@g-meo.com
Address: 260 Madison Ave. Suite 8046
New York, NY 10016
Chengdu American Center Phone: 

+86 (028) 8550 2761

Address: No.17, Section 13, Ren Min South Road, Chengdu, China 610044
(Search on Baidu Maps, or search Chengdu American Center directly on Google Maps due to Google search restriction in China)
PROGRAM LOCATIONS 
Chengdu American Center in Chengdu, China
2022 G-MEO Summer Program Session I will be held in the Chengdu American Center in Chengdu city. Chengdu has a population of over 14 million and is a booming economic center. China's "Go West" policy aims to build Chengdu into a financial and cultural center on par with Beijing and Shanghai. It abounds with urban energy and entrepreneurial dynamism; its new subway system opened in 2010. Yet with a balmy, sub-tropical climate and a slower pace than Beijing or Shanghai, Chengdu is known for its quality of life. It is famous for its world-class cuisine, leisurely tea houses, local opera, and historic temples. G-MEO summer program students can not only meet their academic goals but also enjoy the reputable Chengdu culture and lifestyle.