2021 Alternative Fall
Semester Program
Keep your education on track and enjoy campus life
What is the Alternative Fall Semester Program (AFS)?
The Alternative Fall Semester Program (AFS) was developed by G-MEO to address the needs of Chinese international students enrolled in universities in the US, and to take advantage of the facilities left under-utilized due to the cancellation of study abroad programs caused by COVID-19. The AFS program put Chinese international students in an English language US-style learning environment and keept their education plans on track.
The program also provided US universities and colleges with a suitable campus in China to place their incoming Chinese international freshmen, and to launch their Overseas Fall Semester Program. This was in anticipation of the previous travel restrictions between the US and China not being removed in time for students to secure their visas and book limited flights to the US in time to start their freshman year.
AFS program was developed with one of the top US-accredited universities in New Jersey, Fairleigh Dickinson University (FDU).  Upon completion of the AFS program, FDU issued each student an official transcript with 100% credit transferability, keeping all students on track to complete their education. Students looked forward to taking advantage of FDU's valuable contributions to the AFS program.
G-MEO Alternative Fall Semester program 2020 Summary



Program Location and Duration 
DEADLINE

Application Open - Now
Application Close - May 15th
Who Should Apply
If you are unable to come (back) to the U.S. this Fall due to visa, airline, policy, or safety concerns, you are welcome to join us for the AFS program to continue to fulfill your academic goals and enjoy a colorful college campus life in the beautiful city of Chengdu at the Chengdu American Center!
NEWLY ADMITTED FRESHMEN

- Students who have been accepted to American Universities or colleges and plan to start their Freshman year in the 2021 Fall Semester.
- Students who can be committed to one university or still in the decision-making process.

- Sophomores, Juniors, and Seniors who plan to return to their home institution to continue their education.

ESL & GATEWAY STUDENTS

- Students who require additional or supplemental courses to move forward with their academic plans at an American university.
- Students who need ESL credits and plan to enroll in a U.S. university for a degree program.
- Students who need to take some College credits.
- Flexible for these students' needs.
Why G-MEO

 
LEARN IN THIS AMAZING CITY
The G-MEO AFS program is located in the capital of Sichuan Province, Chengdu City. Chengdu is an amazing city that well-know by its culture, history, and modern life. Students here can experience the classic Chinese culture and enjoy the convenience of modern life.
100% CREDIT TRANSFER HISTORY!
Upon successful completion of the program, one copy of each student's official transcript from Fairleigh Dickinson University will be mailed to their home institution or any other required location. View more details
KNOWLEDGEABLE AND PROFESSIONAL TEAM SUPPORT
All G-MEO staff are carefully selected, knowledgeable professionals, trained in recognizing and handling the needs of our students. With 8 years of student affairs experience, G-MEO also offers professional support and extracurricular activities to ensure the students have a positive, community-oriented learning and growing experience.
24/7 EMERGENCY HOTLINE IN THE US AND CHINA
At G-MEO, we take personal health and safety very seriously. Resident or Program Directors will work closely with host universities to ensure our students, both individually and as a group, will receive the best care possible.
FLEXIBLE AND CUSTOMIZED PROGRAM
G-MEO has years of experience in developing customized educational programs by working closely with U.S. universities and colleges. You are welcome to contact us to find the best solution for you.
LEARN MORE ABOUT G-MEO
View Student Activity & E-newsletter
2020 AFS Students' Activities

G-MEO FOUNDER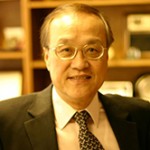 Dr. David C. Chang was named the ninth President of New York Polytechnic University (now known as NYU Tandon School of Engineering) on July 1, 1994, and was appointed Chancellor in July 2005. In addition to being a full professor at his home institution, Dr. Chang also holds honorary professorships at five major universities in China.
Contact G-MEO
NY Office Phone: 646-216-2186
Email: info@g-meo.com
Address: 260 Madison Ave. Suite 8046
New York, NY 10016
Chengdu American Center Phone: 

+86 (028) 8550 2761

Address: No.17, Section 13, Ren Min South Road, Chengdu, China 610044
(Search on Baidu Maps, or search Chengdu American Center directly on Google Maps due to Google search restriction in China)
Living in Chengdu
World Food and Culture Class Field Trip - Sichuan Cuisine Museum

World Music Class Field Trip - Tibetan Music

Available Courses 
The Center offers over twenty US college courses in Humanities and Social Sciences, Business, STEM, and ESL. See the course list below for more details:
*Courses in this program will be taught either in person or by a hybrid format that combines online lectures with in-person recitations.
CLICK HERE TO VIEW COURSE SYLLABUS
Subject Area
Course Name
Course Code
Credits
Business & Economics
Business and the Law

LAW2276
3
Business Analytics

DSCI 3269
3
Corporate Finance

BUSI 3803
3
Fundamentals of International Business
IBUS 3201
3
Intermediate Financial Accounting I
ACCT 3241
3
International Business Finance
FIN 3371
3
Introduction to Financial Accounting
ACCT 2021
3
Introduction to Managerial Accounting

ACCT 2022
3
Operations Management
DSCI 3152
3
Organizational Behavior
MGMT 2600
3
Portfolio Management
BUSI 3804
3
Principles of Financial Analysis
FIN 3250
3
Principles of Marketing
MKTG 2120
Communication
Mass Media: Image, Sound, and Text
COMM 1101
3
Social Media, Communication and Community
COMM 3005
3
Visual and Media Literacy
COMM3144
3
Humanities & Social Sciences
Music and Culture
INTER 2025
3
World Food and Culture
HUMN 2205
3
World Music
MUSIH 2310
3
Language Studies
Public Speaking
SPCH 1155
3
Internship
Professional Development and Experiential Learning in China
UNIV 2005
3
Welcome to contact us to find your best solution
Email us: info@g-meo.com