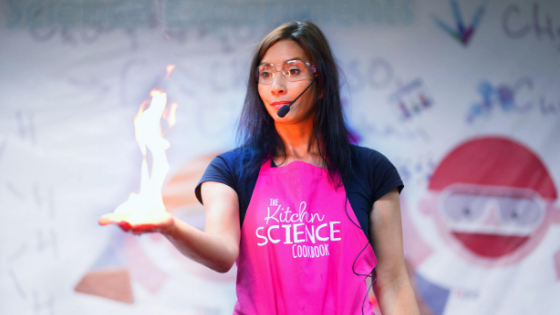 Our students in Chengdu and staff recently enjoyed a show from a well-known scientist, Dr. Michelle Dickinson, from NanoGirl Labs in New Zealand.
The show brought audiences knowledge about science in kitchens.
And Two of our students, Zia and Mickaela, were invited to participate in the experiment with Dr. Michelle during the show!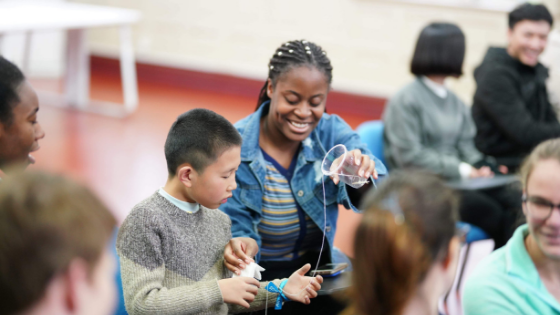 Michelle Dickinson, also known as Nanogirl, is a nanotechnologist and science educator based in New Zealand. Her strong background in Biomedical and Materials Engineering prepared her well to make contributions to merging nature and technology into scientific developments. In 2016, Dr. Michelle created "Nanogirl", a female character using her wisdom in science to solve problems for people and make their lives easier. Now Nanogirl has become a popular figure that can be found touring the world as part of the NanoGirl Live Science Show.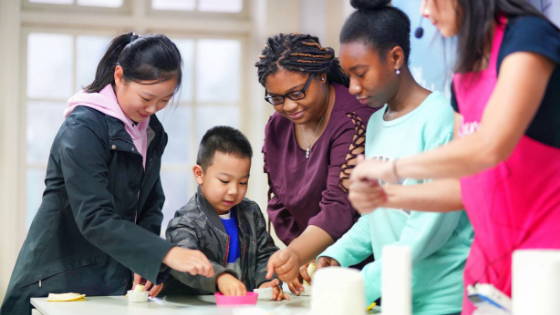 In Dr. Michelle's show, G-MEO students had learned her admiration for science and life. Via teaching audiences, especially students, Dr. Michelle shows how fun, loud and cool the science could be applied in our daily life.
Using science principles they acquired in the show, G-MEO students understand how important science is and how it actually helping people. Thanks to the amazing IELTS and Dr. Michelle Dickinson for giving us such a wonderful night.