G-MEO Summer Program in Shanghai
G-MEO's Summer Sessions allow US college students and international students to take courses, meet their academic goals, and experience a dynamic culture. With both on-site and online options, students can not only earn additional credits, but also deepen their interest and knowledge of the Chinese language and culture by participating in exciting cultural and professional development activities
SUMMER PROGRAM IN SHANGHAI / ONLINE
On-site Orientation: July 2023
Program Dates: July 2 – August 4, 2022 (5 weeks)
Departure: June 2023
Click Here to view Chengdu Program
Documents
Please also note that students who finished the application and paid the deposit before the early bird deadline will receive an EARLY BIRD DISCOUNT ON THEIR FINAL PROGRAM FEE. (See below Table)
| Shanghai Program | 1 Course | 2 Courses |
| --- | --- | --- |
| October Early Bird Price | $3100 | $4100 |
| December Early Bird Price | $3200 | $4200 |
| February Early Bird Price | $3400 | $4400 |
| March Early Bird Price | $3650 | $4650 |
| Original Price | $3800 | $4800 |
NOTE
* Students who want to enroll in both Chengdu and Shanghai programs can take a total of 3 to 6 classes. Please see the Chengdu & Shanghai program fact sheet or email info@g-meo.com for more detailed information.
* $300 discount for taking any 2 G-MEO sessions (Chengdu Summer, Online, Shanghai)
* Students can select up to 2 courses for the Shanghai Session
*  $100 Friend Referral Grant
* $100 Alumni Grant
Program fee includes
- One official transcript issued by Fairleigh Dickinson University
- G-MEO Onsite staff support
- Airport pick-up for non-Chinese speakers
- Pre-departure and on-site orientation
- Two 24-hour emergency hotlines (one in the United States, one in China)
For housing fees and other detailed information, please consult our Fact Sheet.
Fees listed above DO NOT include round-trip airfare to and from China, meals, and miscellaneous costs associated with leisurely activities students might want to engage in while on the program.
*An insurance fee of $99 is mandatory for all non-Chinese citizens, and it will be automatically reflected in your invoice.
** Please check our Payment Methods by clicking HERE.
LEARN MORE ABOUT G-MEO
G-MEO FOUNDER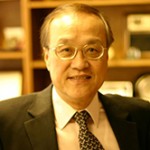 Dr. David C. Chang was named the ninth President of New York Polytechnic University (now known as NYU Tandon School of Engineering) on July 1, 1994, and was appointed Chancellor in July 2005. In addition to being a full professor at his home institution, Dr. Chang also holds honorary professorships at five major universities in China.
Contact G-MEO
NY Office Phone: 646-216-2186
Email: info@g-meo.com
Address: 260 Madison Ave. Suite 8046
New York, NY 10016
Chengdu American Center Phone: 

+86 (028) 8550 2761

Address: No.17, Section 13, Ren Min South Road, Chengdu, China 610044
(Search on Baidu Maps, or search Chengdu American Center directly on Google Maps due to Google search restriction in China)
G-MEO SHANGHAI LOCATION
2021 G-MEO Shanghai Summer Session will be held at the G-MEO's Shanghai Center, a campus located in Yangpu District. The District is famous for its prestige in higher education as it's the home of Chinese best-known universities including Fudan University and Tongji University. G-MEO's Shanghai center is located in the center of Puxi with 15 minutes subway ride to People's Square. It is well situated for students to enjoy the best of Shanghai city with easy access to cultural events, nightlife, and excursions outside of the classroom.