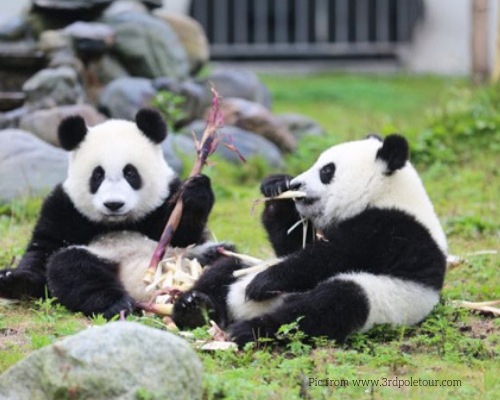 Chengdu Panda Breeding and Research Base
Located on Futou Mountain, the Chengdu Research Base of Giant Panda is a non-profit research and breeding facility for giant pandas.
The Base was founded in 1987.
It started with 6 giant pandas that were rescued from the wild.
By 2016, it had more than 124 panda births, and the captive panda population had grown to over 300.

The base is considered a Chinese national treasure.
It is known as the best tourist destination to get closer to rare giant pandas.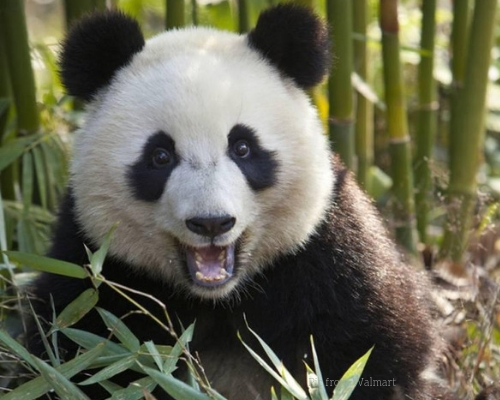 The Giant Panda
Giant pandas have evolved to live on a diet of mainly bamboo.
Although bamboo has a low nutritional value, it is green all year round and easy to get.
As the nutritional value of bamboo is low, giants pandas consume bamboo in huge amounts to meet their needs.
They also like taking tender parts of the bamboo, which have more nutrition and less fiber.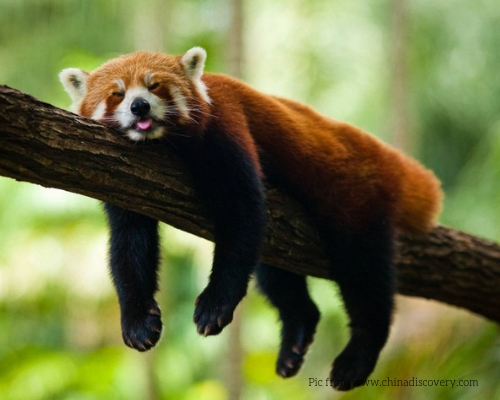 Pic from www.chinadiscovery.com
Why Visit?
At the research base, you can closely observe the giant pandas of different ages resting, eating and drinking.
You can also watch female pandas nursing their cubs in the nursery rooms.
Trust me, this is a must-go attraction in China, and you will fall in love with those big-headed, cute and cuddly creatures.