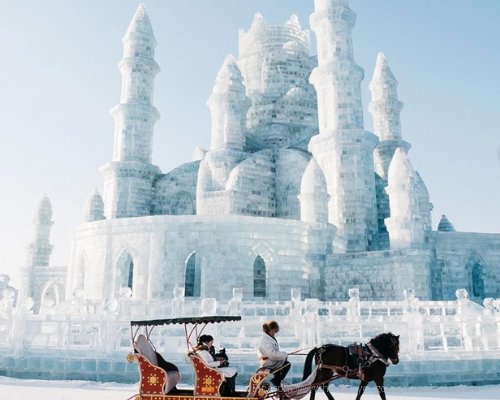 Pic from @whenareyougoinghome
The Winter Wonderland
If you love to challenge teeth-chattering cold weather and enjoy the beautiful winter scene, then the Harbin International Ice and Snow Sculpture Festival is the carnival for you.
The festival opens at the beginning of January and runs for two months to the end of February.

First celebrated in 1985, the festival was inspired by Heilongjiang traditional lanterns, which were carved out of ice and illuminated by candles.
Celebrating its 35th year in 2019, it's now considered one of the world's top winter festivals.
Chinese workers pull a nearly 200,000 cubic meters of ice to the site and cut it to large ice blocks, that weight 1,545 pounds each.
These ice blocks would all be used to build the sculptures and ice buildings.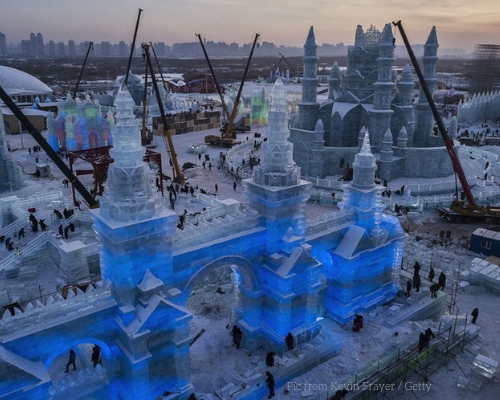 Pic from Kevin Frayer / Getty
The entire Harbin Carnival covers 600,000 square meters and includes more than 100 landmarks.
Visitors are welcomed to walk in and around hundreds of ice castles lit up in rainbow colors.
Although the weather is freezing, it still attracts more than 1.2 million people each year.