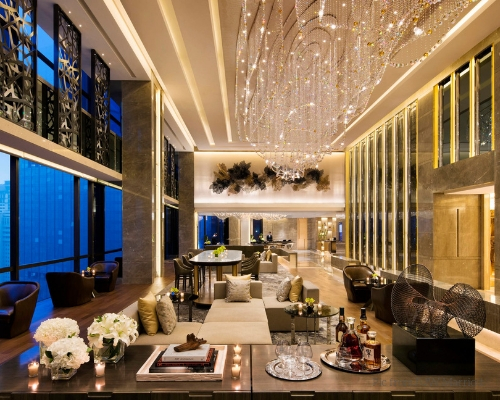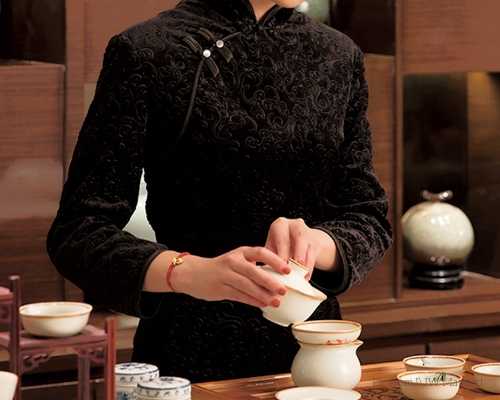 The JW Marriott Hotel Chengdu is located in the center of Chengdu, just right around the symbol of luxury, Tianfu Square.
The journey from the airport is around 45 minutes by car, while The Chengdu Research Base of Giant Panda Breeding is a 30-minute drive away
The Hotel presents its unique style in a polished and refined way.
This skyscraper hotel is all big city glitz on the outside and cool calm interiors.
Expect swathes of cream and grey marble, dark woods, and delicate crystal chandeliers brushed with auspicious shades of gold and traditional Chinese motifs.
The modern decoration here perfectly immersed with the elegant and relaxing tea culture in southwest China brings the hotel a peaceful, warm and cozy atmosphere.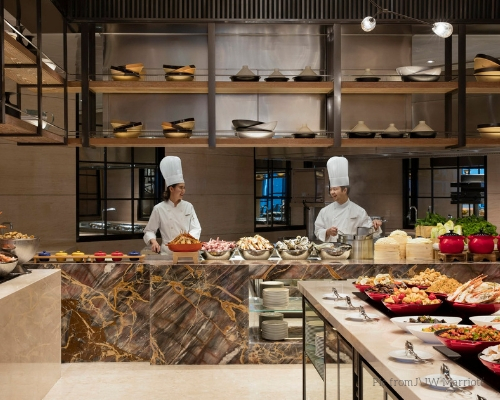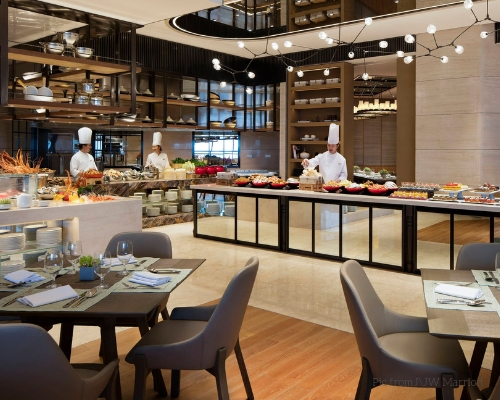 If you like to try some traditional Sichuan food, you should go to JW's signature restaurant - Man Ho.
You can not only enjoy the fine Chinese seafood cuisine and delightful Cantonese dim sum, but you will also be impressed by its fabulous ambiance.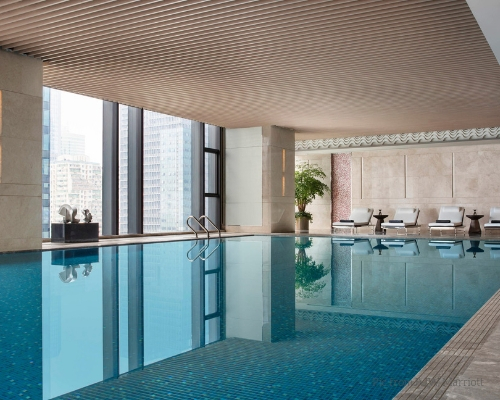 If you are not a fan of Chinese food, there are other drinking and dining options too.
At the Lounge, you can schedule yourself a splendid afternoon tea or lovey-dovey evening cocktails.
Can't decide what you like to eat? No worries.
The Table is where you can find an inclusive buffet, including dim sum, seafood, stew, sushi, fried rice, omelets, congee, and all kinds of dessert.