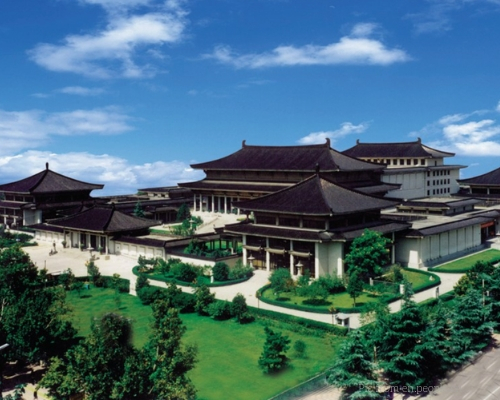 The Museum in the City Cradles 5,000 years old Chinese civilization
Located in the southern suburbs of Xi'an city, Shaanxi Provincial Museum is a tribute to Shaanxi's glamorous imperial past. The museum itself has shown the tradition of ancient Chinese elegance from the Tang Dynasty (618-907) style.
The predominant colors of the halls are black, white and grey, which give the rooms an atmosphere of solemnity and rustic charm. The building covers an area of over 70,000 square meters and houses more than 37,000 historical relics excavated from all over Shaanxi Province.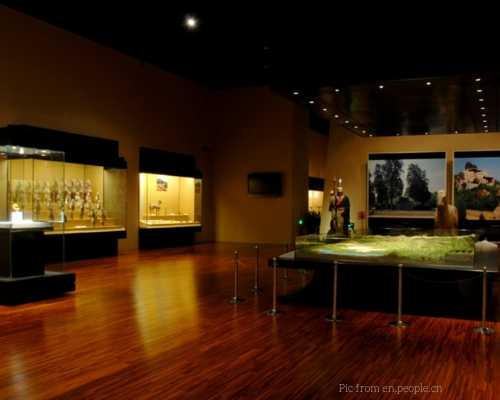 Why You Shouldn't Miss This Place
If you are a fan of history and ancient art, you shouldn't miss the collection here.
Shaanxi History Museum has four major exhibition halls: the Preface Hall, the permanent exhibition halls, the temporary exhibition halls, and an exhibition hall for Tang Mural Paintings. Each of them can walk you through the vast empire of different dynasties.
The exhibition hall houses more than 113,000 pieces of antiques unearthed in Shaanxi, including bronze ware from the Western Zhou Dynasty, 3,000 years ago, terracotta figures, gold and silverware and murals discovered in Tang tombs.
The Modern Museum in China
Although the museum designed ancient and historical style, is considered as one of the most modern museums in China. Shaanxi Historical Museum is the first online museum in China.
To enhance international cultural exchange, the museum also has built a multifunctional auditorium that can provide simultaneous interpretation in six languages. Shaanxi Historical Museum is also the first online museum in China.