G-MEO Students' Interview with Looking West to Chengdu 2019
A Home in Chengdu
March 2019, Original article from
GoChengdu
A group of American students came to Chengdu for a 13-week stay. Besides learning Chinese, travelling and eating, they would visit local families. How would hospitable Chengdu families welcome them?
Everything comes back to life in spring. In the Huaxi campus of SCU, the 2019 spring term of G-MECO Chengdu American Center for Study Abroad kicked off. In the following 13 weeks, the 19 American students would study US undergraduate courses in English provided by the center and receive credits accordingly. Since 2013, the center has received over 480 students from 33 colleges in the US.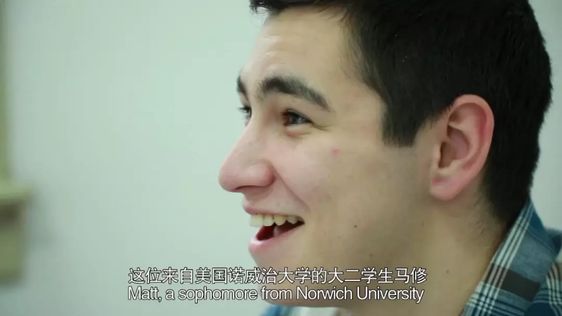 While other students were learning the basics of Chinese, Matthew, a sophomore from Norwich University was learning tenses and voices.  he had learned a semester's Chinese before he came to Chengdu.
Besides learning Chinese and other international courses,these students got to firsthand experience Chengdu's history, culture and customs. To give the American students a better chance to understand Chengdu's culture and lifestyle,the center had a special program for them this year: visiting local families.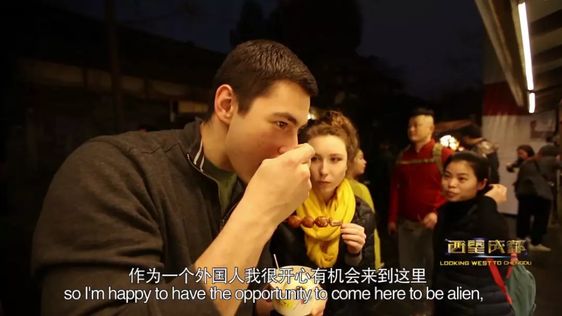 Five families were chosen as friendship family to entertain the American students. Guo'er parents are not natives in Chengdu. To broaden Guo'er horizon and learn  different culture, they made Guo'er the host of the family in charge of the reception of the foreign guests.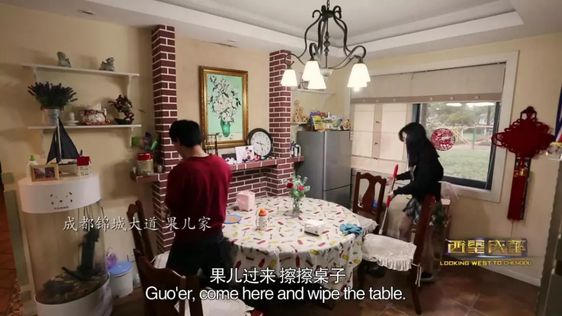 It's a local custom to make guests team at home. Meanwhile, in the kitchen, Guo'er's mother and grandmother were preparing lunch: Baozi. The artwork like Baozi attracted the students who were eager to try to make their own Baozi.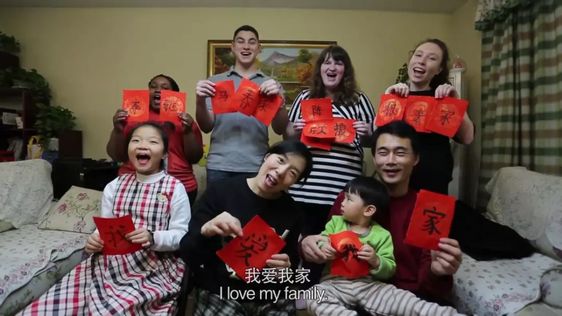 Eating delicious Baozi and sharing stories,the American students felt at home thanks to the warmhearted reception of Guo'er's family. The home visit was just the beginning. In the following days, the American students will work as interns in local law firms, tech companies and schools to have an all round experience of Chengdu's development as an international metropolis.
Original article from Looking West to Chengdu
Read original article at https://mp.weixin.qq.com/s/b0eqbNIaNZhVy2-4Ah01rA

Looking West to Chengdu 
Looking West to Chengdu made its debut on March 28th, 2015, which is the first feature program in Chengdu broadcast abroad. The program is telling the  story about Chengdu, a city full of opportunities in western China, which can be viewed in 148 countries with a global audience of 1 billion people, through HKSTV, Taiwan CTITV Asia, Phoenix STV Europe, Phoenix STV America,Nepal ABC News etc.
Looking West to Chengdu broadcasts weekly with Chinese and English bilingual subtitles. The content is about Chengdu's long history and rich Tianfu culture, also focusing on the city's abundant delicacies and scenic spots, by telling people's stories who coming from all over the world and own unique and interesting lifestyles here.
Broadcast platform
Phoenix STV America
EST: Sunday 21:00-21:30  PST:Sunday 18:00-18:30
Phoenix STV Europe
GMT: Sunday 20:30,  Tuesday 6:40
Hongkong Satellite
HKT: Saturday 20:30
Taiwan CTITV Asia
CST: Saturday 20:00, Sunday 11:00