Chengdu Sino-Ocean Taikoo Li
If you want to know where Chengdu's young generation likes to hang out and where the fashionable and trendy stores are at, you must visit Chengdu Sino-Ocean Taikoo Li, a place you can enjoy urban retail shopping and leisure entertainment.
Sino-Ocean Taikoo Li Chengdu is located in Jinjiang District, the city's core business and retail center, and is home to many international banks. Walking down the street, you can see Chengdu Taikoo Li is a place that combines modern and ancient elements. The architecture here adopts both the Chinese traditional style and contemporary elements. Chengdu Taikoo Li was built as a project for the urban generation, aiming to conserve and reuse the six preserved buildings and ancient lanes including the famous ancient Daci Temple.
Chengdu Taikoo Li opened in April 2015, and the pedestrianized area contains both "slow lanes" for tea rooms, restaurants, and boutiques, as well as "fast lanes" which contain major international brands, keeping with Chengdu's ancient heritage.
This is a famous commercial zone where you can find many high-end international brands, exquisite shops, live performances, fine dining restaurants, and luxury 5-star hotels. If you enjoy city life, check out Taikoo Li when you visit Chengdu.
Chengdu Sino-Ocean Taikoo Li is a great place to explore in Chengdu, and because it's so large you can spend all day long there. Before you go to Chengdu Taikoo Li, don't miss out on our travel tips in this article!
Things you can't miss out on:
1. Fine dining dishes: There are many fancy and Michelin-star restaurants located in Chengdu Taikoo Li. If you want to try top quality delicacies of Asian cuisine, tea, or dessert, this is the place for you.
2. Shopping: What else can you do when you visit a huge shopping mall? There are all kinds of stores selling unique local designer products and international luxury brands. Shopping in Chengdu Taikoo Li is a great experience as you can always find good products and special items.
3. Fangsuo Commune: This is a place for art buffs and high-culture fans. Fangsuo Commune collects the world's top design products, stationery and selected books, legendary notebook brands like Moleskine, tea and gifts, flower stores, and more.
4. One of the top 5-star hotels: The Temple House is an important element of Taikoo Li, and has become a place that people must check out when they come to Chengdu. The Temple House is a great combination of Chinese and Western design styles. It offers first-class services that are very popular among couples and families with children.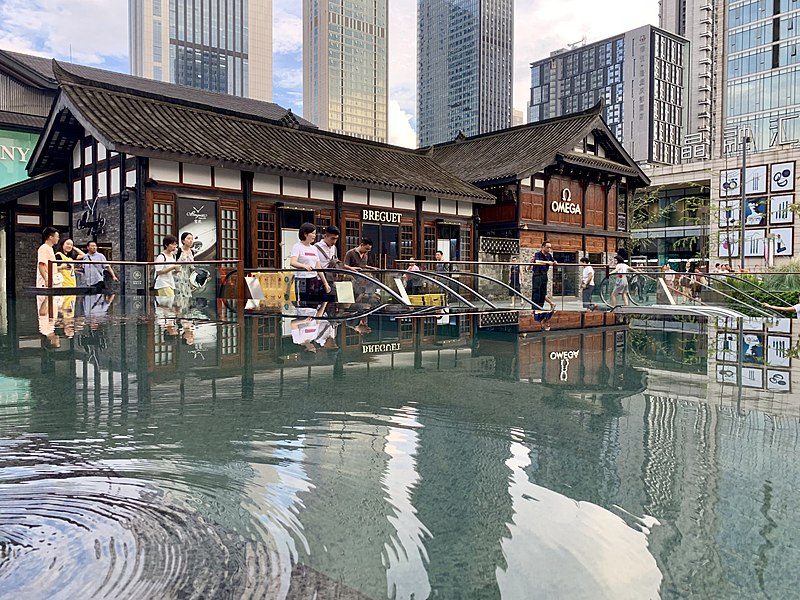 Quick tip:
1. Chengdu Taikoo Li is very close to Daci Temple - don't forget to take a look while you visit!
Opening Hours: All day
Ticket price: Free
Location: No.8 Middle Shamao Street, Jinjiang District, Chengdu City, China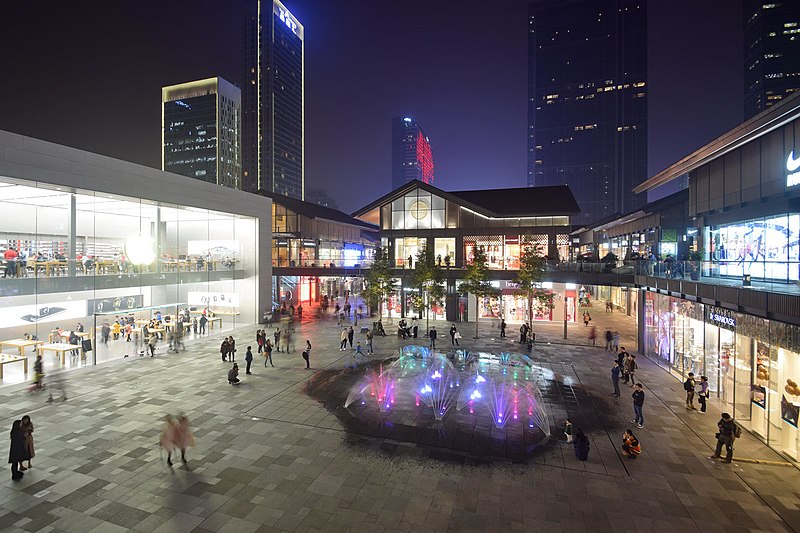 ---
Videos: Chengdu Sino-Ocean Taikoo Li
The Design Concept of Popular Taikoo Li Chengdu, A 10 Billion yuan Project.
LEARN MORE ABOUT G-MEO
VIRTUAL LIBRARY
CULTURE
FOOD
INTERNSHIP
STUDY ABROAD
CHINESE
Contact G-MEO
Email: info@g-meo.com
WhatsApp: G-MEO Study Abroad Q&A
Welcome to contact us to find your best solution
Email us: info@g-meo.com