Huanglongxi Ancient Town
Another historical site you can't miss out on while you visit Chengdu is Huanglongxi Ancient Town, especially during the summer! Huanglongxi is located in the southwest suburbs of Chengdu, under the administration of Shuangliu County. It is about 45 km away from downtown Chengdu; in other words, it's only 1 hour's drive to get there from the center of the city.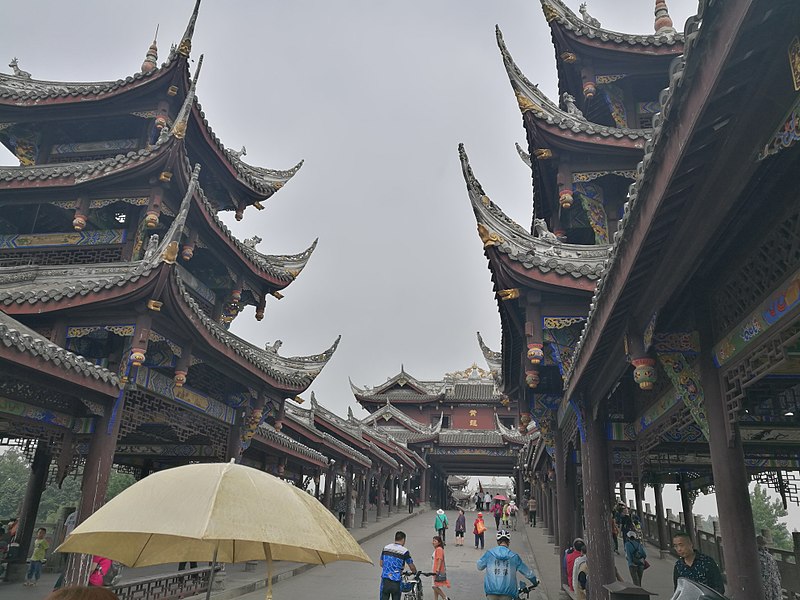 Huanglong means yellow dragon and xi means river. Chinese people believe that the river and the outline of the town resemble a dragon so it received the name yellow dragon. The town is over 1,700 years old, and has been restored to retain its rustic charm, with ancient cobbled streets, temples, wharves, and houses along its curving alleys. Most of these shops have turned into souvenir stores. It is highly regarded by tourists for its beautiful natural scenery and traditional architecture too.
When you visit the town, you can feel yourself being immersed in a combination of Buddhist culture, Chinese tea culture, and Chinese farming lifestyle. The majority of the buildings in Huanglongxi date back to the Qing Dynasty. The town features a number of temples, including some of the most well-known temples in China. It is for this reason that many filmmakers choose to shoot exterior scenes of period movies in this town. You might also come across one or two Chinese movie sets while you visit the town.
There are actually a lot of fun activities you can do in Huanglongxi Ancient Town! Check out what to see and what to do in Huanglongxi Ancient Town here~
Things you can't miss out on:
1. Walk through the streets! Tourists will see several historical civilian buildings from the Ming and Qing Dynasties preserved in the old streets.
2. Travel along the river! You can see a view of the stilt houses that represent the pile-dwelling culture of the Shu people.
3. Try the tasty and unique local dishes, like sesame cakes, stonewashed bean paste, and fermented beans.
4. Go shopping for traditional Chinese hand-crafted products. You can find numerous traditional Chinese stores featured there.
5. Don't forget to visit the temple: Gulong Temple is the oldest temple in Huanglongxi Ancient town.
6. Find photo spots! Dressing in traditional Chinese costumes and taking pictures by the stream is quite popular.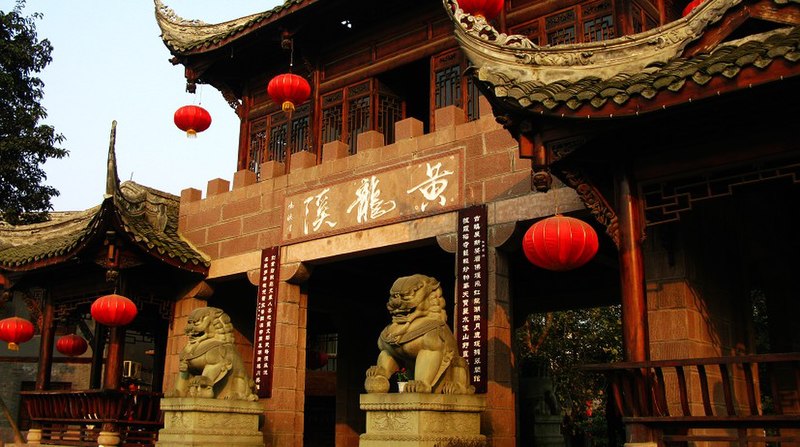 Quick Tips:
1. The best months to visit the ancient town are April and May.
2. It rains frequently in the summer so bring an umbrella or light raincoat if you plan to visit then.
3. In the summer, the town is a hot spot for local families with children so it can be crowded during weekends and public holidays.
4. If you'd like to join local temple fairs, you can visit the town on the ninth day of the sixth and ninth lunar months when they typically hold fairs.
Opening Hours: All day, 24 hours
Ticket price: Free
Location: Huanglongxi town, Shuangliu District, Chengdu, China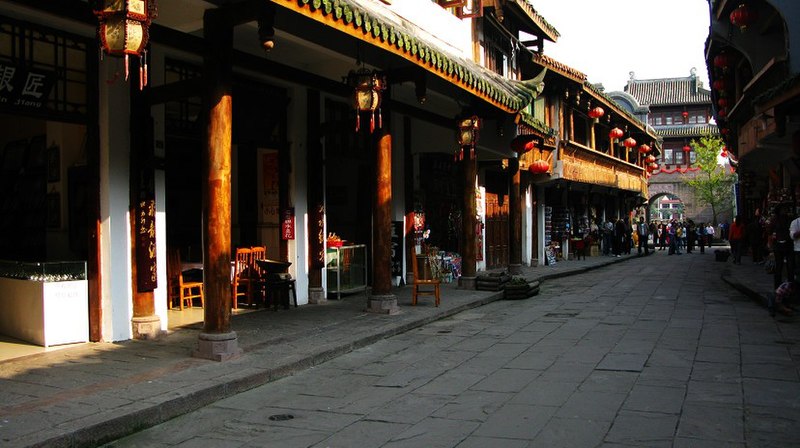 ---
LEARN MORE ABOUT G-MEO
VIRTUAL LIBRARY
CULTURE
FOOD
INTERNSHIP
STUDY ABROAD
CHINESE
Contact G-MEO
Email: info@g-meo.com
WhatsApp: G-MEO Study Abroad Q&A
Welcome to contact us to find your best solution
Email us: info@g-meo.com