Jinli Ancient Street
Can you imagine shopping on a street that has a history of over 1,800 years? In this article, G-MEO will take you to one of the best spots to do your souvenir shopping and to immerse yourself in classic traditional architectures.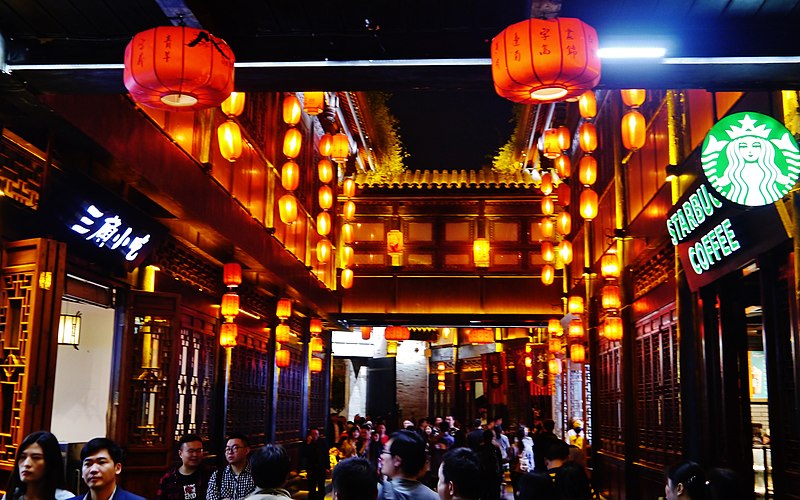 Located in the east of Wuhou Memorial Temple, Jinli Ancient Street is one of the oldest shopping streets in Sichuan Province. Visitors will definitely visit Jinli Street when they travel to Chengdu. The history of the street can be traced back to the Three Kingdoms Period with over 1,800 years of history. This is the best place to experience the historical culture of Shuhan and imagine yourself as one of the local people. Strolling down the narrow street, you will find yourself surrounded by ancient handicrafts, lacquer products, calligraphies, and classic Chinese paintings. It is also the best place for travelers to buy souvenirs representing Chinese culture to bring back to their family and friends.
Can't wait to shop in Jinli Ancient Street? Here are some tips from G-MEO to help you have a better shopping experience.
Things you can't miss out on:
1. Local food: You can taste a variety of local snacks on Snack Street.
2. Folk music, plays, and local customs are held continuously year-round.
3. Folk artesian performance: There are various performances including sugar painting, shaping clay figurines, paper cutouts, puppet shadows, etc.
4. Purchase souvenirs at a handcrafting store.
5. Take photos of the historic buildings.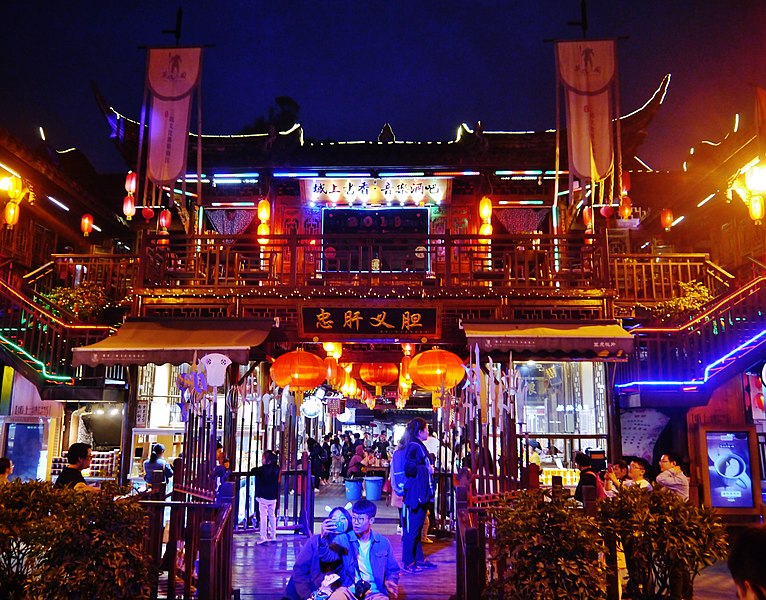 Quick Tips:
1. It is a popular scenic spot that may be crowded during weekends and holidays.
2. It is a place you may bump into a local wedding ceremony and have a special experience by coincidence.
3. Jinli has some special activities during traditional festivals: lantern fair during the Lantern Festival, Zongzi Eating Contest during the Dragon Boat Festival, appreciating the full moon during the Mid-Autumn Festival.
Opening Hours: 5:00 am – 11:00 pm (Some snack stores will close around 10 pm, but various bars will be open until late at night)
Ticket price: Free
Location: No. 231 Wuhouci Street, Wuhou District, Chengdu City, Sichuan Province, China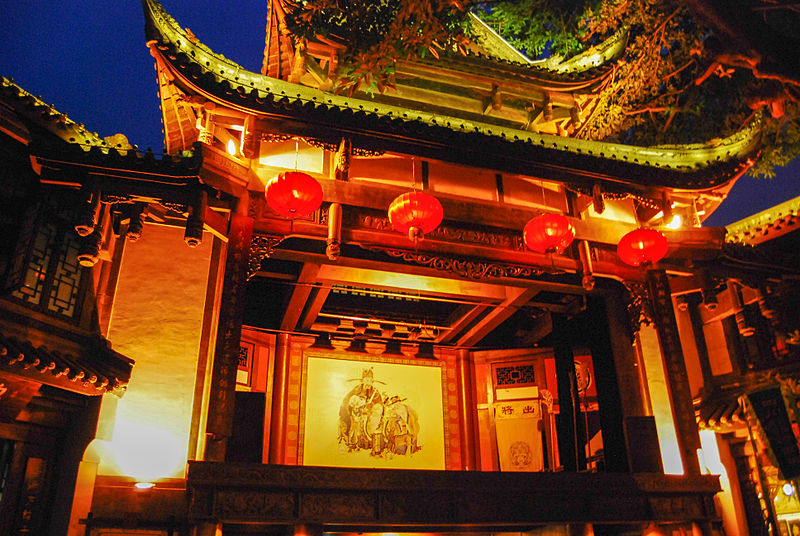 ---
Videos: Jinli Anceint Street
Jinli Street, the street you mustn't miss in Chengdu



LEARN MORE ABOUT G-MEO
VIRTUAL LIBRARY
CULTURE
FOOD
INTERNSHIP
STUDY ABROAD
CHINESE
Contact G-MEO
Email: info@g-meo.com
WhatsApp: G-MEO Study Abroad Q&A
Welcome to contact us to find your best solution
Email us: info@g-meo.com