Luodai Ancient Town
Getting tired of the busy city and modern concrete buildings? Today, G-MEO will take you to explore the suburban area of Chengdu and visit the classical Luodai Ancient Town.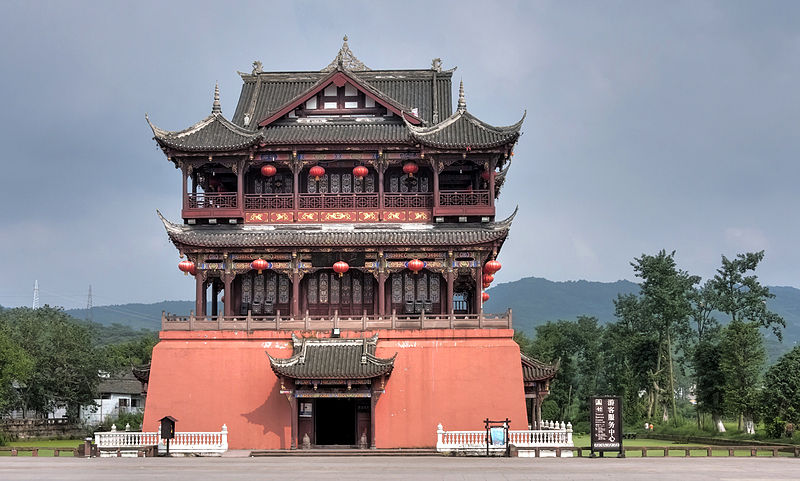 Situated in the eastern suburbs of Chengdu, Luodai Ancient Town is famous for its large population of Hakka people. As about 90% of the residents in this town are Hakkas; this place is also known as "The first town of Hakka in West China."
It was built in the Three Kingdoms Shu-Han period and has been well-preserved with its ancient culture and historical buildings.
One of the most famous features of Hakkas culture is the unique style of building. "Five guilds and one garden" and "one street with seven alleys" are typical designs. This type of architecture can help the resident to defend against outside enemies and help each other out in the community.
Besides the ancient architectural style, Luodai Ancient Town, as the concentrated place of Hakka immigrants, has historic, architectural, cultural, and scientific value. There are a number of dress and costume shops where people dress up to have their photo taken.
If you are planning to explore Luodai Ancient Town while you visit Chengdu, you should definitely not miss the travel tips in this article!
Things you can't miss out on:
1. Guangdong Guild Hall: One of the best-preserved domestic grand guild halls.
2. Hakka Museum: Learn Hakka culture and history.
3. Enjoy your relaxing afternoon at one of the teahouses in Hakka Park.
4. Yudai Lake (Jade Belt Lake): A great place for sightseeing by boat and relaxing by enjoying the fresh air.
5. Taste traditional Hakka dishes – Sad Bean Jelly and Swan Egg.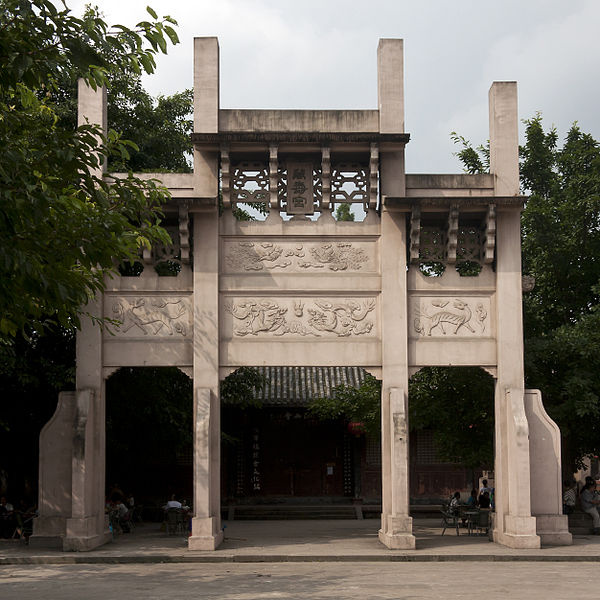 Quick Tips:
1. Travel during the Chinese New Year Festival to watch the fire dragon dance, and during the summer you can watch the water dragon dance.
2. The best place to immerse yourself in Hakka culture and taste Hakka cuisine.
Opening Hours: all day
Ticket price: Free
Location: No.132 Fuxing Street, Luodai Town, Longquanyi District, Chengdu, Sichuan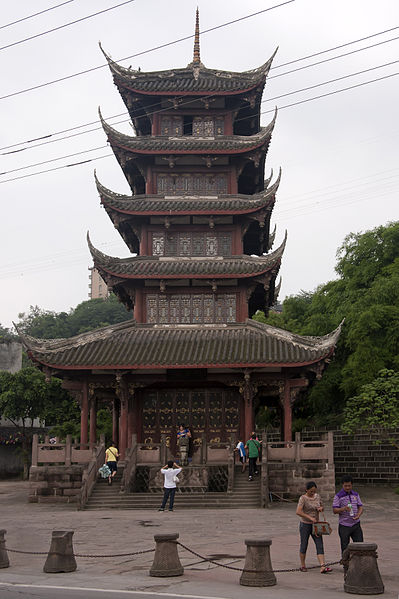 ---
Videos: Luodai Ancient Town
Chengdu Travel Guide: Exploring one of the most impressive architectures in Chengdu, China!



LEARN MORE ABOUT G-MEO
VIRTUAL LIBRARY
CULTURE
FOOD
INTERNSHIP
STUDY ABROAD
CHINESE
Contact G-MEO
Email: info@g-meo.com
WhatsApp: G-MEO Study Abroad Q&A
Welcome to contact us to find your best solution
Email us: info@g-meo.com