2020 Alternative Fall Semester
A Solution for the Education Planning Crisis Under COVID-19
By G-MEO Team, June 25th. 2020
There is no doubt that COVID-19 has made a huge impact on the global community, and higher education is certainly no exception. One of the biggest changes in our society has been the way that we educate students, with many gravitating towards online education. Naturally, students have begun to worry about how this change will impact their futures. International students enrolled in universities in the U.S. for the Fall 2020 semester are now dealing with perhaps the greatest amount of uncertainty because of the difficulties they will face with flights and visas. Those who are unable to return to the US may be able to take courses online but will miss out on all the benefits of student life on campus.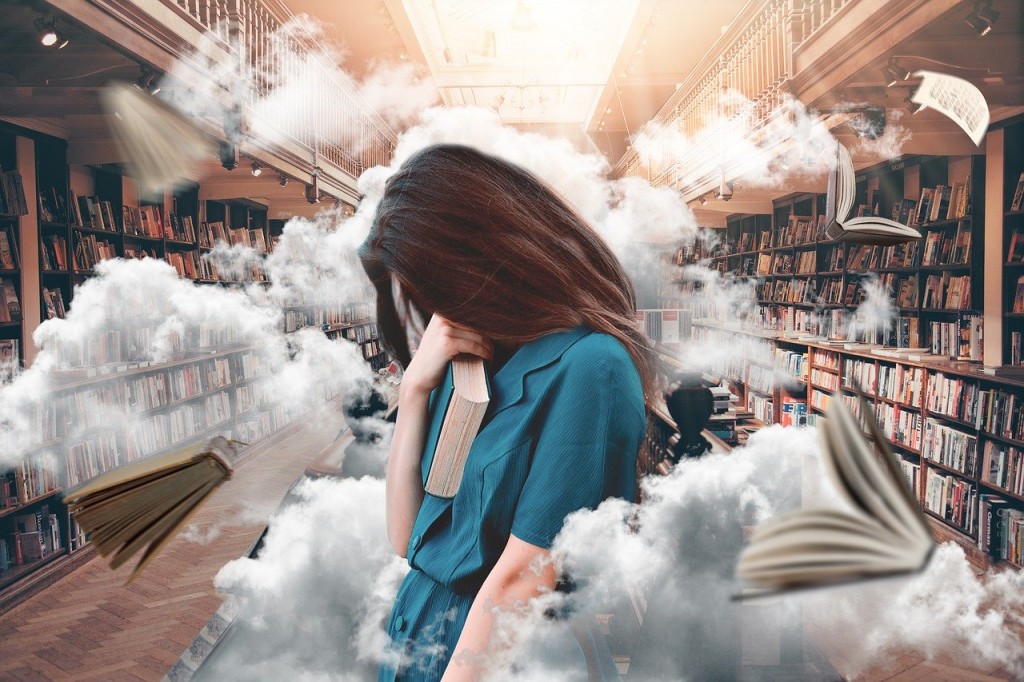 2020 Alternative Fall Semester (AFS)
As a solution, G-MEO is excited to introduce the Alternative Fall Semester (AFS) program. This offers a solution for Chinese international students, who make up the largest group of international students in the US. If they are unable to arrive on campus in time for Fall Semester, the AFS program will allow students to continue their education by providing American courses at G-MEO's Chengdu American Center in Chengdu, Sichuan, China. These quality courses will be taught in English and offered by our accredited American university partner, Fairleigh Dickinson University, which has a 100% credit transfer history. The AFS program gives Chinese international students another option to keep their education plans on track. On the other hand, the program also provides U.S. universities and colleges with a suitable site in China to launch their Overseas Fall Semester Program and a campus-like environment for their incoming Fall 2020 semester students from China.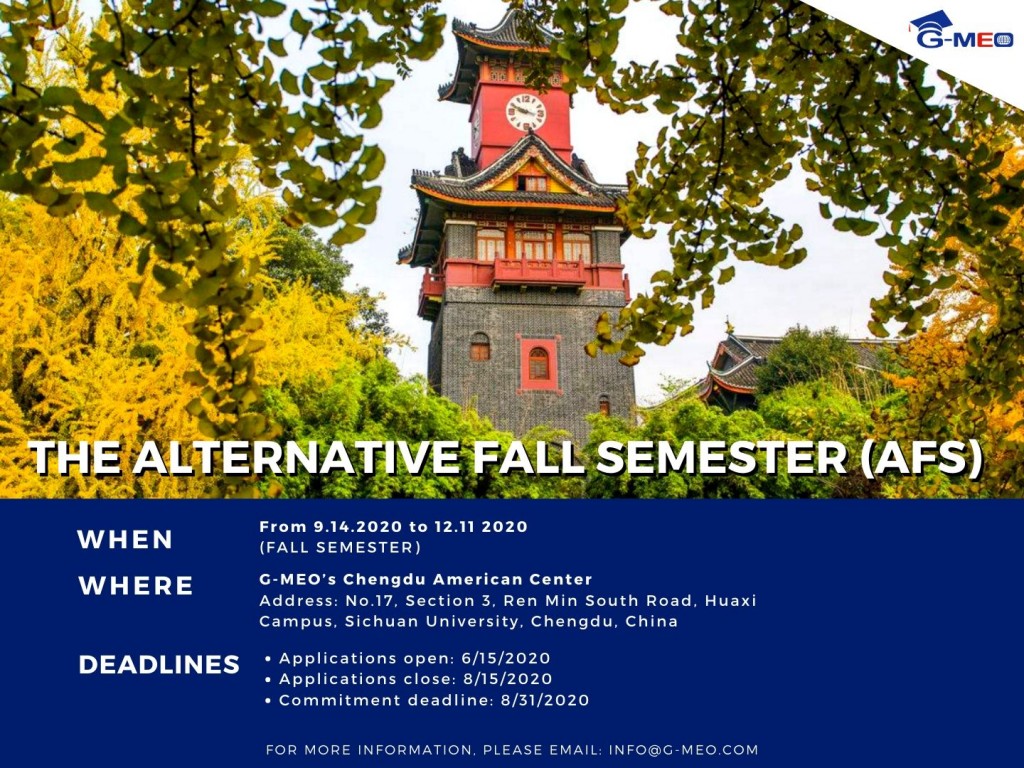 The Benefits of Alternative Fall Semester
The benefits of the AFS program include:
- US accredited courses taught in English
- Official transcript offered by G-MEO's School of Record
- 100% transfer credit history – stay on track for graduation!
- Over 20 courses in Social Sciences, Business, STEM, and ESL
- Extracurricular activities and unforgettable on-campus experiences
- Hybrid format combining online lectures with in-person recitations
- Western-style semester at home to prepare students for their transition back to the US for Spring semester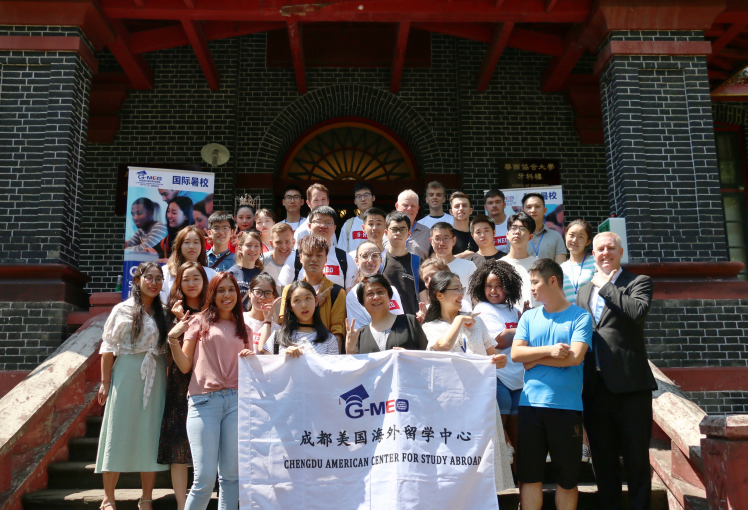 The AFS program is also safe for students, as the situation in China has been quite stable since April. Chengdu in particular handled the crisis very efficiently, so the companies and people there have been back at work for several weeks. Many higher educational institutions in Chengdu reopened in early May. In addition, G-MEO's professional staff in Chengdu has extensive experience in risk management.
Eligible students include matriculated undergraduate students, admitted Fall freshmen, or non-degree students who are unable to return to their US campuses this Fall. G-MEO is more than happy to collaborate with universities to develop a customized program to fit individual demands if such a need arises.
LEARN MORE ABOUT G-MEO
G-MEO FOUNDER
Dr. David C. Chang was named the ninth President of New York Polytechnic University (now known as NYU Tandon School of Engineering) on July 1, 1994, and was appointed Chancellor in July 2005. In addition to being a full professor at his home institution, Dr. Chang also holds honorary professorships at five major universities in China.
Contact G-MEO
NY Office Phone: 646-216-2186
Email: info@g-meo.com
Address: 260 Madison Ave. Suite 8046
New York, NY 10016
Chengdu American Center Phone: 

+86 (028) 8550 2761

Address: No.17, Section 13, Ren Min South Road, Chengdu, China 610044
(Search on Baidu Maps, or search Chengdu American Center directly on Google Maps due to Google search restriction in China)