Chengdu People Park
You can't miss the tea culture when you study abroad in Chengdu, China. Let G-MEO introduce you to a place where local people go for tea tasting and relaxing: Chengdu People's Park/Teahouse.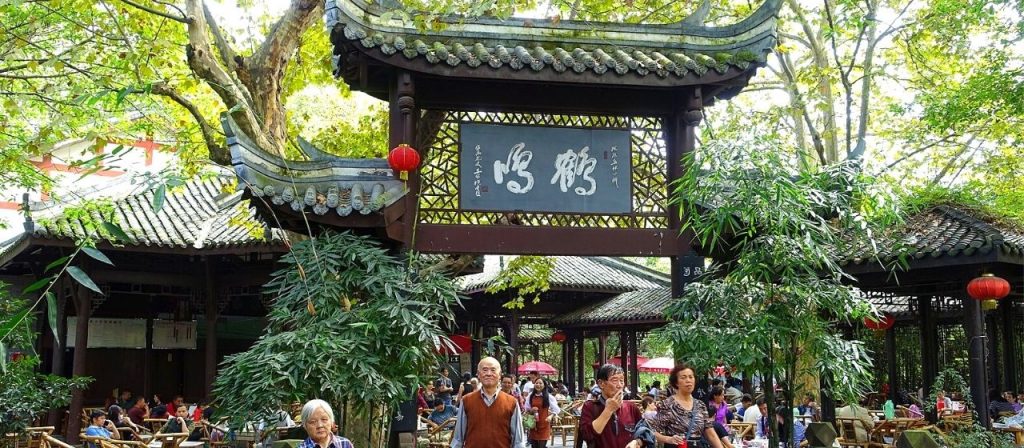 Chengdu People's Park is a historical place in the center of Chengdu City. Originally built in 1911, Chengdu People's Park was the first public park in the center of Chengdu City. The park was first set up for citizens to make a living, and it was also the locality of many historical events. For example, Xinhai Square was built to memorize the Sichuan Railway Project Crisis of May 1911. In addition, the site was the venue for the labor movements, student movements, and mass meetings in the first half of the 20th century. After several expansions, the present People's Park is a developed park integrating gardening, culture, tea-tasting, leisure, and entertainment.
Things you can't miss out on:
- Goldfish Island and Teahouse: drink tea like the locals and experience traditional ear cleaning.
- Visit Memorial Park to learn the history of the Railway Protection Movement.
- Walk around in the park to view the delicate scenery.
- Flower festival: Chrysanthemum show in autumn; Lotus flower show in summer.
- Observe local activities: dancing, singing, Tai Chi, chess, Qigong, mahjong, musical instruments, painting on paper fans, etc.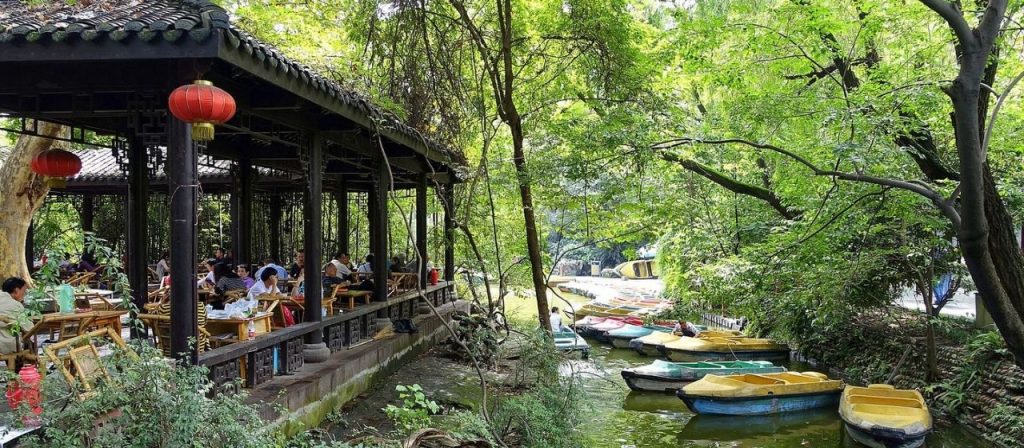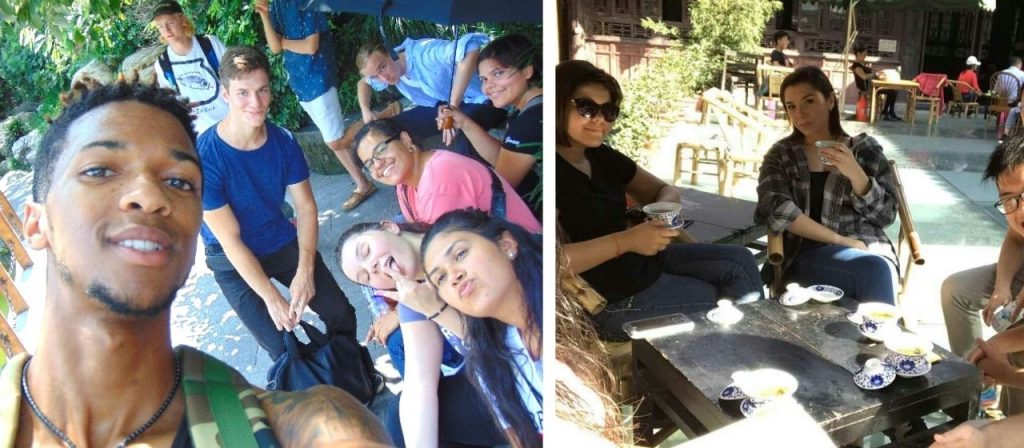 Small Travel tips:
- Major flower shows held in spring, summer, and autumn.
- Although summer may be a little bit hot in Chengdu, you can still find a cool place to rest in the park.
- Summer tea time by the pond is highly recommended.
Opening Hours:
6:30 am - 10:00 pm (From April to November)
6:00 am - 10:30 pm (From December to March)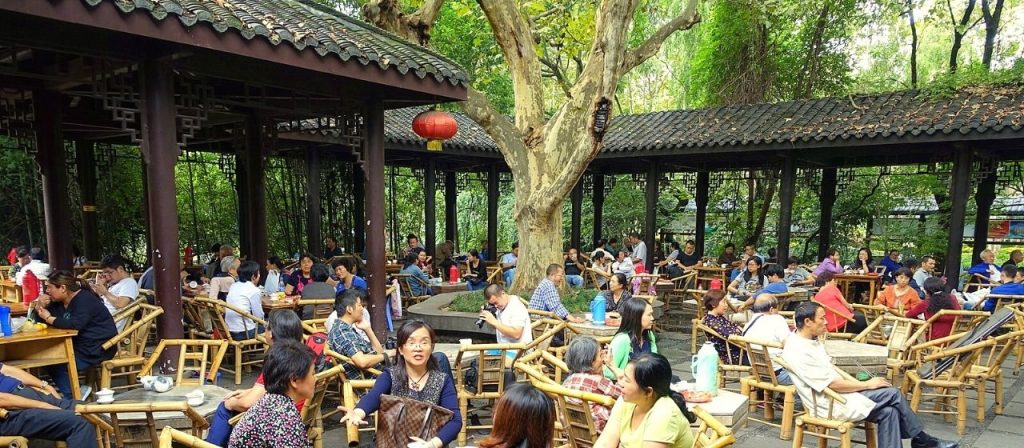 Ticket price: Free entrance (Requires RMB 12 or RMB 8/person during the festival)
Location: No. 12 Shaocheng Road, Qingyang District, Chengdu City, Sichuan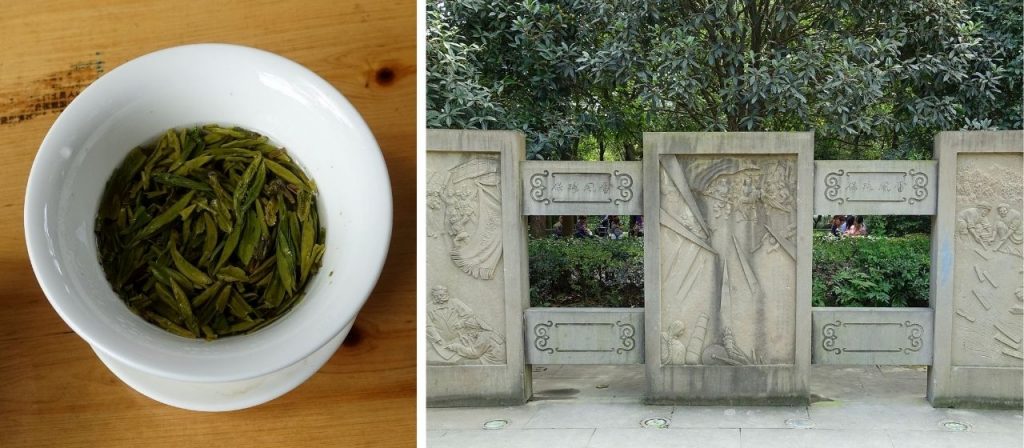 How to get there?
1. Public Bus:
a. Take Bus 5/13/43/47/51/53/58/62/64, get off at Renmin Gongyuan (People's Park) Station, and go into the park through the North (Main) Gate.
b. Take Bus 30/57/109, get off at Dongchenggen Nanjie Station, and go into the park through the East Gate.
c. Take bus 53/70/93/126/127/340, get off at Xiaonanjie Station, and go into the park through the West Gate or South Gate.
2. Subway: Take Chengdu Metro Line 2, and get off at People's Park Station (Exit B).
3. Driving / Taxi: Renmin Park is located in the center of the city, so it is very convenient to get there from any place in Chengdu; 20 km away from the Chengdu Shuangliu International Airport.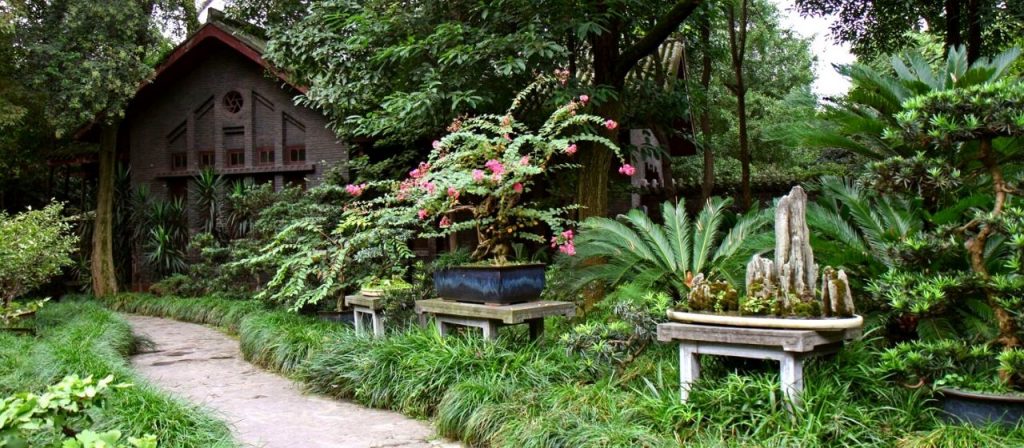 ---
Videos: Chengdu People Park
Chengdu Tea House

LEARN MORE ABOUT G-MEO
VIRTUAL LIBRARY
Contact G-MEO
Email: info@g-meo.com
WhatsApp: G-MEO Study Abroad Q&A
Welcome to contact us to find your best solution
Email us: info@g-meo.com