New Century Global Center
Did you know the world's biggest shopping mall is located in Chengdu? Follow our article, and we will take you to the world's largest building by floor area- Chengdu New Century Global Center 成都环球中心.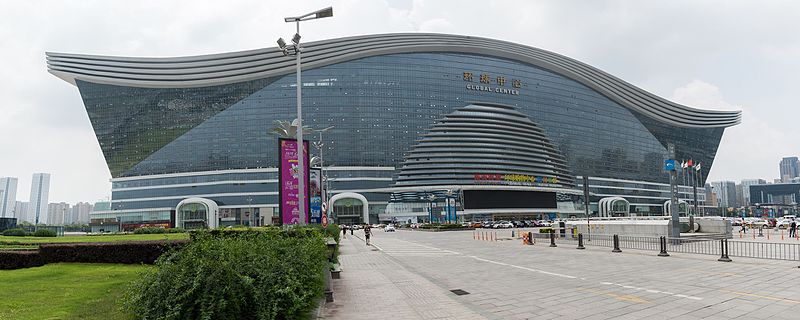 Nearly 4,300,000 sq ft, Chengdu New Century Global Center, is devoted to shopping, entertaining and commercial space. It also houses offices, conference rooms, a university complex, two commercial centers, an IMAX cinema, a "Mediterranean village", a pirate ship, an Olympic-size skating rink, and it even has its own hotel with 2,000 rooms.
At the centerpiece of the building is a water park called "Paradise Island Water Park", containing a 54,000 sq ft artificial beach, where a giant 490 by 130 ft screen forms the horizon to offer sunrises and sunsets.
If you are worried about the hot temperature while you are visiting Chengdu, Chengdu New Century Global Center is definitely a great place for you to spend all day long to avoid the heat from the city.
Before you visit the world's largest shopping mall, how can you miss out on some useful travel tips? Check out the travel tips for Chengdu New Century Global Center below.
Things you can't miss out on:
1. Paradise Island Water Park: At the heart of the Paradise Island Waterpark lies the elaborately themed Rain Fortress 5, offering splashy interactive fun for all with a Castaway Island theme. This big water park contains a 5,000 square meters (54,000 square feet) of artificial beach. There is also a giant LED screen that measures 150 by 40 meters and provides indoor scenery, video, or important news above the great "indoor sea."
2. Two five-star hotels with hot spring spots: In the Chengdu New Century Global Center, you can also enjoy luxury service and relax when you get tired of shopping.
3. A First-Class Ice Ring: if you want to do something fun with friends, there is also a place for ice skating in the mall.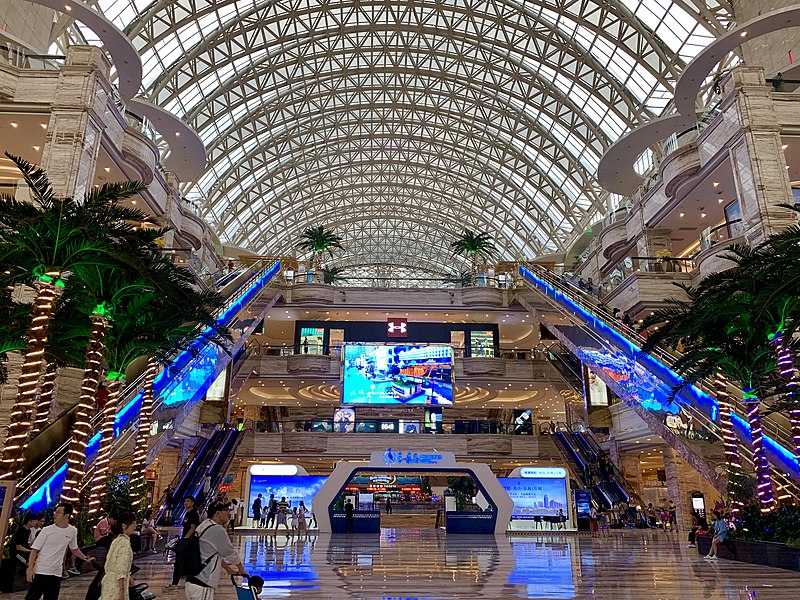 Opening Hours: All-day
Ticket price: Free
Location: No. 1700 North section, Tianfu avenue, Wuhou district, Chengdu city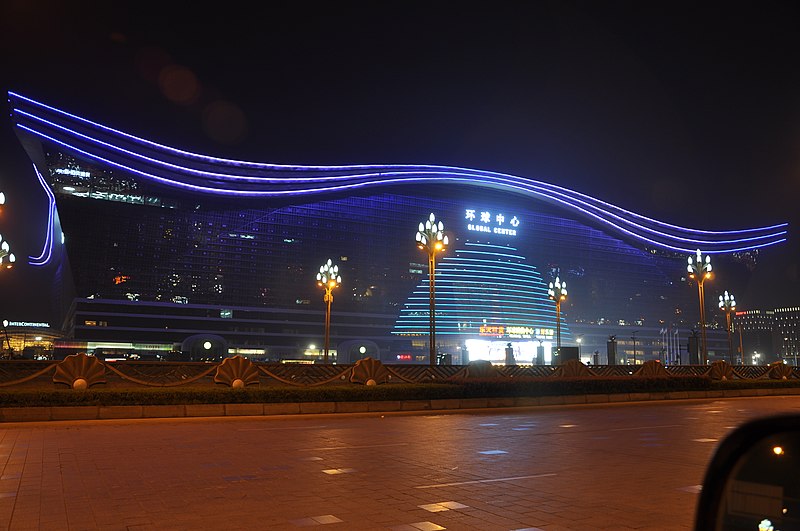 ---
Videos: Chengdu New Century Global Center
Biggest building: China opens world's largest single structure



Video from CBS News
LEARN MORE ABOUT G-MEO
VIRTUAL LIBRARY
CULTURE
FOOD
INTERNSHIP
STUDY ABROAD
CHINESE
Contact G-MEO
Email: info@g-meo.com
WhatsApp: G-MEO Study Abroad Q&A
Welcome to contact us to find your best solution
Email us: info@g-meo.com