Sichuan Opera in Chengdu
Do you know the famous classic Chinese opera, Sichuan Opera is originally from Chengdu? Here, G-MEO will take you to the best place to enjoy Sichuan Opera in Chengdu: Shufeng Yayun (蜀风雅韵) Sichuan Opera House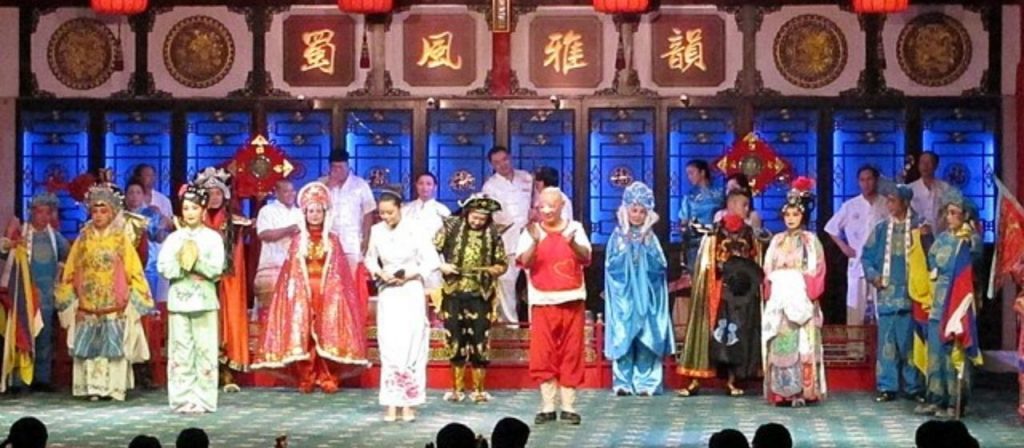 Enjoy life in Chengdu like the local people – experience the Sichuan Opera and Tea House!!!
One of the must-visit places in Chengdu, Shufeng Yayun Opera House is a multifunctional theater performing the most unique skills of Sichuan Opera and folk wonders. While sitting by the historical building, you can drink a cup of tea like the local people and enjoy a variety of stunning shows such as face changing, fire-spitting, rolling light, hand shadow, folk music, puppet opera, and more. Not to mention, all the actors are top artists in China, performing and creating the best cultural experience for every audience.
Things you can't miss out on:
- Sichuan Opera: Bianlian (Face-changing) and fire-spitting are the two most-known wonders of Sichuan Opera
- Rolling Light and Hand Shadow Play
- Tea house: Try local tea and snacks in the theatre; immerse yourself in the local environment with the people of Chengdu
- Costume experience: Wear a costume and let professionals put theater makeup on you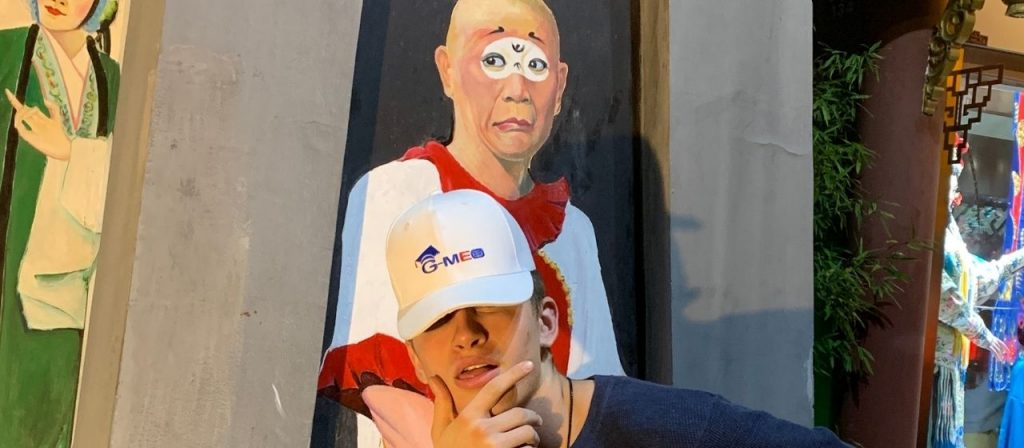 Small Travel tips:
- Reserve tickets as early as possible to ensure a better seat, and pick up your tickets 30 minutes before the performance starts.
- Be there a little bit earlier to see how the performers put on their make-up and how they wear their costumes. You may even get a chance to take some photos with the performers.
- VIP ticket price includes one of the three available local experiences: Ear grooming, massage, or opera makeup and costume.
Opening Hours: 6:30 pm to 9:30 pm (Showtime: 8:00 pm to 9:30 pm)
Ticket price:
RMB 120-320/person (price varies based on shows and seats)
Location: No.132 Qintai Road, Qingyang District, Chengdu (Inside Chengdu Culture Park)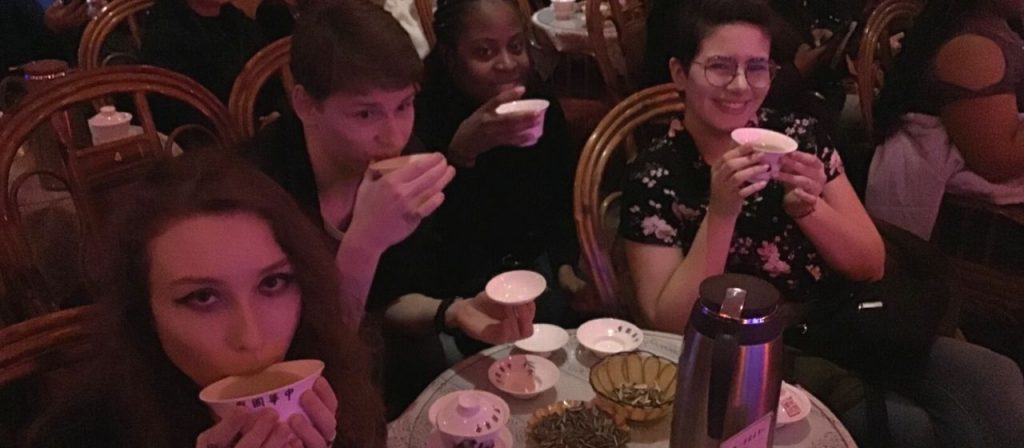 How to get there?
1. Public Bus: Take Bus 256/19 from Sichuan University Station, and get off at Chengdu Culture Park
2. Subway: Take Chengdu Metro Line 2, get off at Tonghuimen Station (Exit E)
3. Driving / Taxi: The Shufeng Yayun Sichuan Opera House is located in the west of Chengdu City, 18 km away from the Chengdu Shuangliu International Airport, and 5 km away from downtown.
---
Videos: Sichuan Opera
Sichuan Opera Opera Challenge! Learn From the Local Performer

LEARN MORE ABOUT G-MEO
VIRTUAL LIBRARY
CULTURE
FOOD
INTERNSHIP
STUDY ABROAD
CHINESE
Contact G-MEO
Email: info@g-meo.com
WhatsApp: G-MEO Study Abroad Q&A
Welcome to contact us to find your best solution
Email us: info@g-meo.com