The West Pearl Tower
When you look at the Chengdu skyline, this modern shining tower will definitely catch your eye. The West Pearl Tower is not only the tallest tower you can see in Chengdu, but also the tallest tower in western China.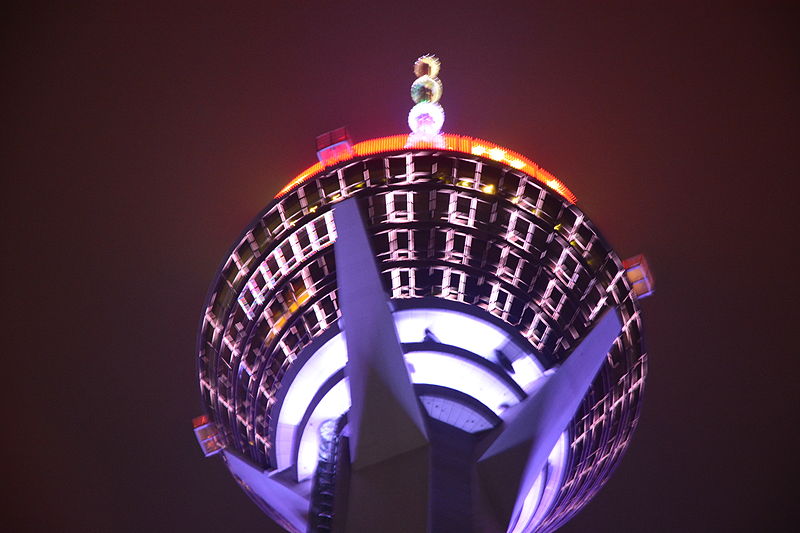 It was mainly built to help TV networks across Chengdu, but since then it has expanded to include a revolving restaurant with a 360 degree view of the city, and a recreational and commercial mall for Chengdu.
West Pearl offers four outdoor view platforms with an area of 1,000 square meters in four different directions at the height of 218 meters. The platforms are built in see-through glass. Visitors can experience the adrenaline-rise and appreciate the amazing panoramic views of Chengdu, especially in the evening on the platforms. You definitely have to take a look at the 339 Revolving Restaurant, in the West Pearl tower. The restaurant is famous for their fine dining and spectacular views. The restaurant is decorated with French windows, so when guests can admire the amazing skyline during the meal.
Astonished by the light and the beauty of the West Pearl Tower? We are here for you. Here in this article, we will provide you with some useful travel tips before you visit the West Pearl Tower.
Things you can't miss out on:
1. The 339 Revolving Restaurant: at the height of 213 meters. 339 Revolving Restaurant offers more than 100 Western and Chinese dishes to choose from. The view there is amazingly beautiful and it takes around 40 minutes for the restaurant to rotate in a circle. Therefore, visitors can enjoy the amazing 360' view of Chengdu while having their meal.
2. Observation elevator: It takes visitors to the height of 213 meters in about 1 minute.
3. At night the tower is illuminated in rapidly alternating colors and it is very romantic.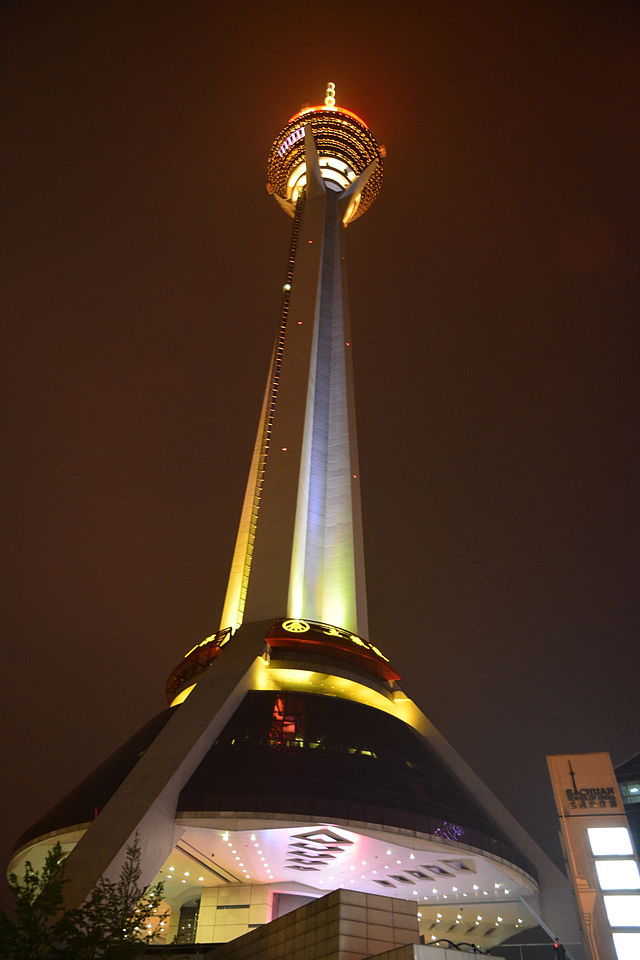 Small Travel tips:
1. The best time to visit the West Pearl Tower is in the evening during its opening hours.
2. Please check the weather before you visit. You won't enjoy the best view if you visit on a rainy or foggy day.
3. The best months to visit are from March to May and from September to November as these months are not so cold or so hot.
4. At the 339 Revolving Restaurant, the pricing for the view lunch is 218 RMB per person (adult).
5. Liquid including water, lighters, cutters, and explosive and flammable materials are prohibited to bring.
Opening Hours:
9:00 am – 10:00 pm (Summer)
10:00 am – 10:00 pm (Winter)
Ticket price:
Sightseeing elevator: 70 RMB per person (adult)
High speed lift: 50 RMB per person (adult)
Location: 96 Mengzhuiwan St, Chenghua District, Chengdu, Sichuan, China, 610051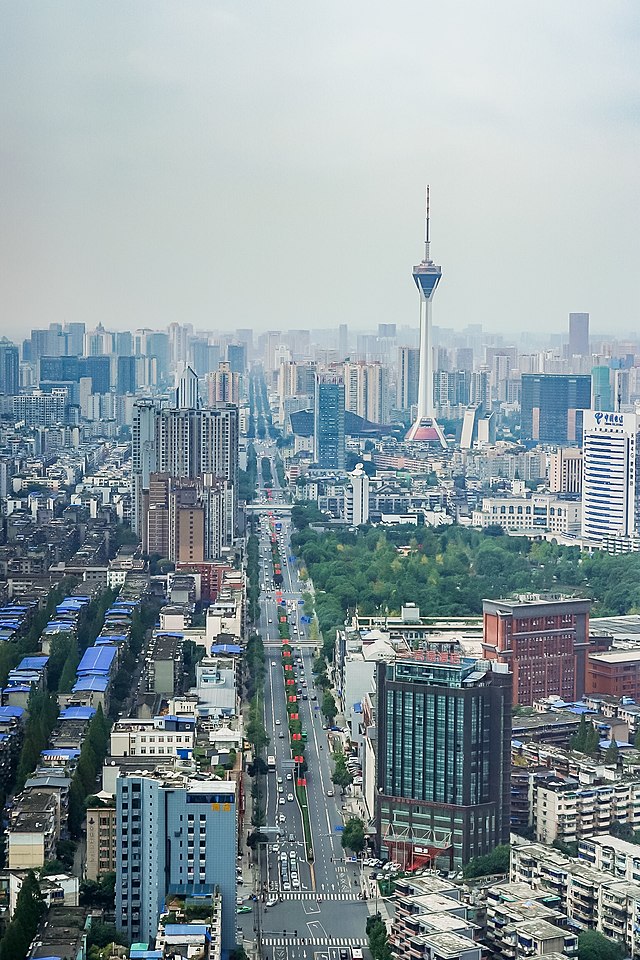 ---
Videos: The West Pearl Tower
China West Pearl Tower Aerial- Chengdu night view



Video from LANDSCAPE CHINA
LEARN MORE ABOUT G-MEO
VIRTUAL LIBRARY
CULTURE
FOOD
INTERNSHIP
STUDY ABROAD
CHINESE
Contact G-MEO
Email: info@g-meo.com
WhatsApp: G-MEO Study Abroad Q&A
Welcome to contact us to find your best solution
Email us: info@g-meo.com