Wenshu Monastery
Wenshu Monastery is the largest and the best-preserved Buddhist Monastery in Chengdu. Initially built in the Southern Dynasties (420-589), Wenshu Monastery was once called Xinxiang Temple.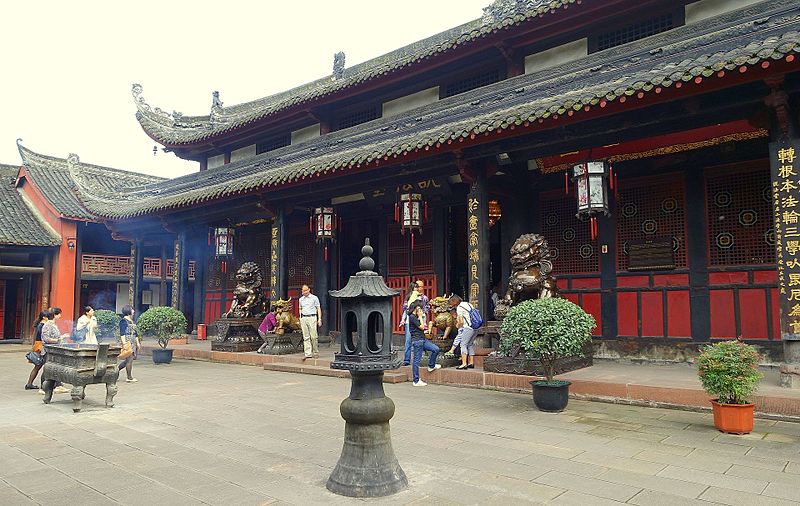 In 1681, an accomplished monk Cidu came to the temple. He built a simple hut between two trees and spent many years of ascetic life there. According to the legend of Cidu cremation, Xinxiang Temple was renamed Wenshu Monastery. Today, the monastery has become a holy land for Buddhism, combining Buddhism, ancient architecture, sightseeing, and religious study. It is also a special place for tourists to participate in Buddhist activities.
After learning the beauty of Wenshu Monastery and the history behind it, you definitely need to know how to travel, what to see, and when is the best time to go. Check out the travel tips for Wenshu Monastery touring.
Things you can't miss out on:
1. Treasures and Historical Relics: Abundant valuable treasure and thousands of Buddhist sutras and documents.
2. Tea House: The best place for visitors to taste Chinese tea and experience Chinese tea culture while enjoying shows presented by folk artisans.
3. Vegetarian Restaurant: Don't miss out on the vegetarian restaurant next to the teahouse. It is one of the must-eat restaurants in Chengdu.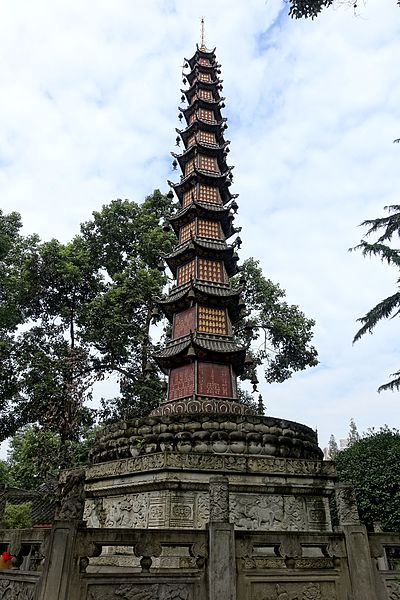 Small Travel Tips:
1. There are many Buddhist activities held at the temple from March to October, so visit during this time to experience the special religious activities.
2. Try authentic Chengdu snacks around Wenshu Monastery.
Opening Hours: 9:00 am – 5:00 pm
Ticket price: Free entrance
Location: No. 66 Wenshu Yuan Street, Qingyang District, Chengdu City, Sichuan Province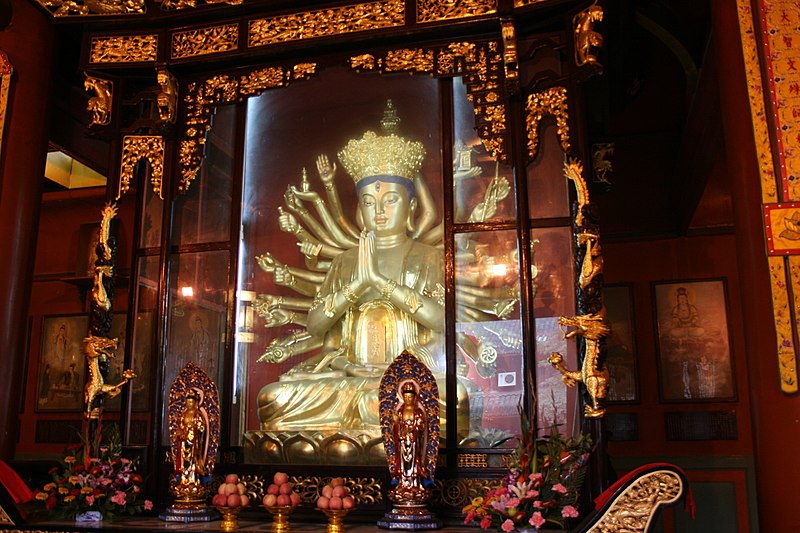 How to get there?
1. Public Bus: Take Bus 1/3/4/16/52/55/64/99/302, get off at Wenshuyuan Station.
2. Subway: Take Chengdu Metro Line 1, and get off at Wen Shu Yuan Station (Exit K).
3. Driving / Taxi: Wangjiang Tower Park is located in the southeast of Chengdu city and close to the city center, so it is very convenient to get there from any place in Chengdu; 17 km away from Chengdu Shuangliu International Airport.
---
Videos: Wenshu Monastery
Eating Buddhist Monk Food in Chengdu at Wenshu Temple 文殊院



Video from The Food Ranger
LEARN MORE ABOUT G-MEO
VIRTUAL LIBRARY
CULTURE
FOOD
INTERNSHIP
STUDY ABROAD
CHINESE
Contact G-MEO
Email: info@g-meo.com
WhatsApp: G-MEO Study Abroad Q&A
Welcome to contact us to find your best solution
Email us: info@g-meo.com