Wuhou Memorial Temple
Falling in love with the Chengdu suburban lifestyle? Here's more! After visiting the Luodai Ancient Town, G-MEO is going to take you to another spot that is full of history and a traditional Chinese atmosphere - Wuhou Memorial Temple.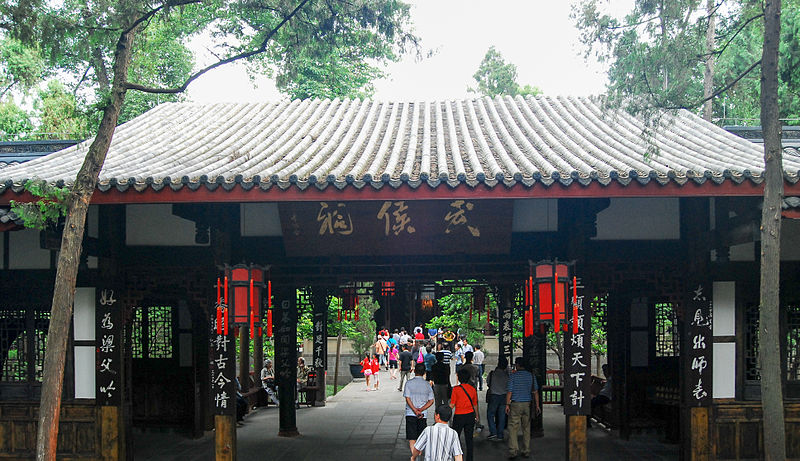 First built in 223 AD, Wuhou Memorial Temple is currently one of the most popular travel sites in the city. It is not only a commemorative museum of King Liu Bei (刘备- one of the Three Kingdom regimes) and his prime minister Zhuge Liang (诸葛亮), but the temple is also the only joint memorial temple of the Chinese King and his minister. King Liu Bei and Zhuge Liang are two of the most well-known historical figures in Chinese history. People talk about their stories and teach young children about their wisdom and loyalty.
Covered 37,000 square meters, the construction of the Wuhou temple applied a simple structure running from south to north with five sections, including the Gate, the Second Gate, the Hall of Liu Bei, the Hall of Zhuge Liang, and the corridor.
The main attraction of Wuhou is the Historical Site Area where you can visit from the Front Gate to the Culture Exhibition Hall at the end. Many status and inscribed stone tablets in the temple have great historical values as well as stories behind. Additionally, the surrounding area of the temple allows you to taste the best snacks and experience the local lifestyle at Jinli Ancient Street.
Did you know you can experience the traditional Chinese culture and religion of Wuhou Memorial Temple and shop at a featured market street and enjoy the delicious street food on the same day? Read this article and figure out how!
Things you can't miss out on:
1. Cultural Relics: Liu Bei Temple is the highest and the most magnificent one to visit.
2. Route suggestion: The front gate of Wuhou Temple, the second gate of Wuhou Temple, Liu Bei Temple, Wuhou Temple, Sanyi Temple, garden, the Mausoleum of Liu Bei, and the Culture Exhibition Hall.
3. Wuhou Memorial Temple is not only a place to learn glorious history of "the Three Kingdoms" , it also has beautiful classic Chinese garden with the ancient cypress trees and red walls.
4. Jinli Ancient Street: Located next to the temple, you can admire the historical buildings, shop at a variety of shops selling interesting ancient handicrafts, and taste the local food.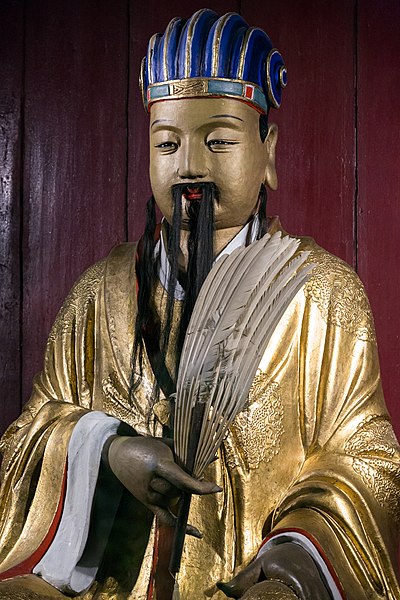 Quick Tips:
1. Try not to visit during Golden Week and summer vacation to avoid the crowds.
2. You can take tour-express buses to any other scenic sites in Chengdu.
3. It's better to visit the temple in the afternoon to enjoy the daytime and then have a night view of Jinli Ancient Street and enjoy the famous Chengdu street food and shopping.
Opening Hours:
8:00 am – 6:30 pm (Nov. – Apr.)
8:00 am – 8:00 pm (May – Oct.)
Ticket price: 50RMB/person
Location: No. 231 Wuhouci Street, Chengdu City, Sichuan Province, China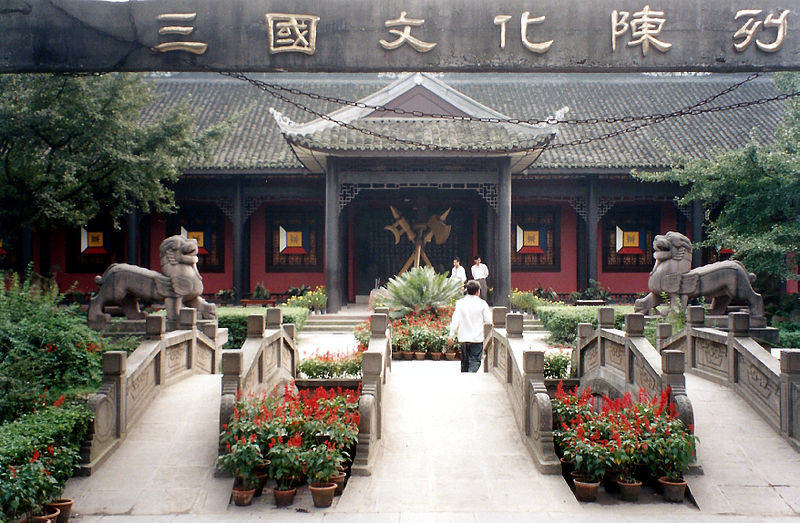 ---
Videos: Wuhou Memorial Temple
Amazing! New Discovery at Wuhan Shrine! | Three Kingdoms



LEARN MORE ABOUT G-MEO
VIRTUAL LIBRARY
CULTURE
FOOD
INTERNSHIP
STUDY ABROAD
CHINESE
Contact G-MEO
Email: info@g-meo.com
WhatsApp: G-MEO Study Abroad Q&A
Welcome to contact us to find your best solution
Email us: info@g-meo.com