A City Tour In Chengdu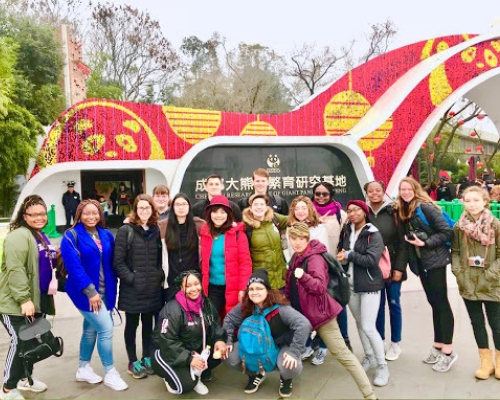 As new arrivals, the students participated in a city tour arranged by the Chengdu government. The first stop was the world-famous Chengdu Research Base of Giant Panda. It's a non-profit breeding and research facility for giant pandas and other rare animals. By visiting the breeding center, our Spring 2019 students had not only the chance to see the giant panda and but also interact with the baby panda. While watching and having fun with these adorable creatures, the students also learned about the conservation and rehabilitation efforts pioneered here.
Chengdu People's Park
The second stop was the People's Park located in downtown Chengdu, where students can enjoy the beautiful nature and fascinating culture of Chengdu. The People's Park is where Chengdu people come to chill and relax with family and friends. There are multiple events going on in the park every day including gardening, culture relics protection lectures, patriotism education, and etc. After visiting this local attraction, Spring 2019 students now have more idea how Chengdu's people day to day look like.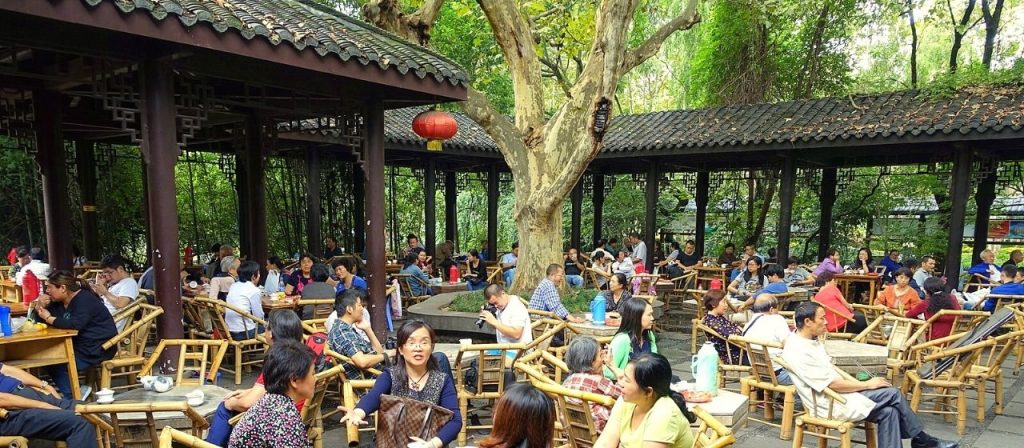 Chengdu International Sister City Exhibition
The final stop was the Chengdu International Sister City Exhibition. Chengdu has established sister city relationships with 31 cities, and friendly and cooperative ties with 40 cities across the world, which brings the city a closer connection with the outside world. Here, our G-MEO students learned about the history of Chengdu as well as its partner cities.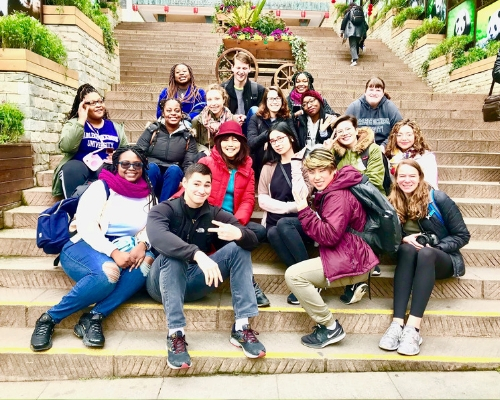 It was a busy and fulfilling day for our students. By taking them to explore the famous city attractions and introducing them to transportation methods and various food options in the city, they should feel more comfortable living and studying here going forward.
Videos: Chengdu People Park
Chengdu Tea House

LEARN MORE ABOUT G-MEO
VIRTUAL LIBRARY
Contact G-MEO
Email: info@g-meo.com
WhatsApp: G-MEO Study Abroad Q&A
Welcome to contact us to find your best solution
Email us: info@g-meo.com