INTERNSHIPS AND SERVICE LEARNING
Chengdu is a city rich with research opportunities and internships with some of the leading civil society organizations and Fortune 500 companies. Please CLICK HERE to see the detail of internships category and a full internship list.
ACCOMMODATION
Standard double occupancy rooms for international students at the Sichuan University Huaxi Campus in downtown Chengdu. Single occupancy rooms are available at extra cost. Please reserve early to secure your room.
CHENGDU MAYOR'S ACHIEVEMENT AWARD
*All students attending the G-MEO Chengdu American Center for Study Abroad during the Spring and Fall semester will be awarded an award in the amount of RMB 15,000 (approximately $2,350 USD) upon successful completion of the program in China. This award is being provided to students attending the program by the Mayor's office of the Municipal Government of Chengdu. No additional material is required from students during the application process to receive this scholarship.
*Please contact G-MEO staff for additional information
CHENGDU AMERICAN CENTER STUDY AND INTERN ABROAD PROGRAMS
STUDY ABROAD DOCUMENTS
G-MEO FOUNDER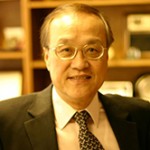 Dr. David C. Chang was named the ninth President of New York Polytechnic University (now known as NYU Tandon School of Engineering) on July 1, 1994, and was appointed Chancellor in July 2005. In addition to being a full professor at his home institution, Dr. Chang also holds honorary professorships at five major universities in China.
Contact G-MEO
NY Office Phone: 646-216-2186
Email: info@g-meo.com
Address: 260 Madison Ave. Suite 8046
New York, NY 10016
Chengdu American Center Phone: 

+86 (028) 8550 2761

Address: No.17, Section 13, Ren Min South Road, Chengdu, China 610044
(Search on Baidu Maps, or search Chengdu American Center directly on Google Maps due to Google search restriction in China)
PROGRAM FEE
Program Fee: (Student will receive Chengdu Mayor's Achievement Award of RMB15,000 at the end of the program under the condition that the student will successfully complete the program in Chengdu)
Tuition for 12-18 Credits
Included
Housing - Double Occupancy
Included
One Official Transcript
Included
Housing - Single Occupancy
With Additional Charge of $450
Internship Placement (if applicable)
Included
Utilities
Included
Cultural Excursion and Events
Included
Airport Pick-Up
Included
Medical & Evacuation Insurance
Included
Pre-departure advising and on-site support
Included